Creating The Effective Leader

Weekly Event - Every Tuesday: 2:30 PM to 3:30 PM (PDT)
Event Details
"DEVELOPING THE EFFECTIVE LEADER" SERIES
Leadership has been described as "a process of social influence in which one person can enlist the
aid and support of others in the accomplishment of a common task".  Leaders are business owners, 
CEO's, managers, parents, therapist, solopreneurs, sports coaches, consultants, mentors, partners
in relationship, teachers and others who interact with people on a regular basis.
EVERYONE is a leader either by choice or default.
The question is not whether or not we are leaders, but how well we lead.
WHAT WILL THIS WORKSHOP HELP YOU WITH OR HELP YOU DO?
•Develop a personally effective style that positively influences and changes yourself, those 
with whom you work and interact, as well as your organization as a whole.
•Recognize and break through any of the blocks that are in the way of your success.
• Learn the 7 levels of leadership
• Identify strengths and gaps to achieve your ideal image
• Plan your roadmap
• Assess yourself with the Energy Leadership Index
BULLET POINT LIST OF TOPICS OR MAJOR POINTS
   The 8 Building Blocks/Areas Necessary to Become the Ideal Leader
• Emotional Intelligence
• Dynamic Communication
• Influencing and Engaging Others
• Problem Solving
• Productivity and Decision Making
• High Energy Relationships
• Health and Wellness
• Time Management and Balance
THE RESULT FROM THE WORKSHOP SERIES?
The most successful leaders in the world truly enjoy what they do. In fact, when asked, they 
consistently say that they feel they rarely ever "work."
More production, less effort, with more fulfillments!
TIME :
Every Tuesday from 2:30p-3:30p
DATE :
August 6, 13, 20, 27
September 3, 10, 17, 24
LENGTH: 1 Hour
COST : $25
PRESENTED BY: Jacqueline Huynh Schaeffer
Where

The Life Oasis
2421 West 205th Street
Suite D102
Torrance, CA 90501


Weekly Event - Every Tuesday: 2:30 PM to 3:30 PM (PDT)
Add to my calendar
Organizer
Jacqueline Huynh Schaeffer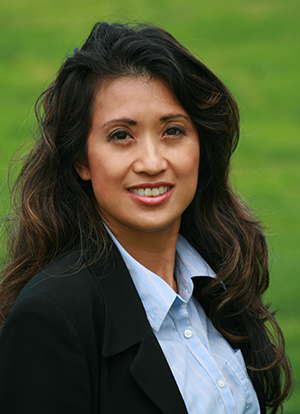 Jacque graduated from the University of California at Irvine where she received a B.A. in Theatre and from the Institute for Professional Excellence in Coaching (iPEC) where she received her certification as  Certified Professional Coach (CPC) and Energy Leadership Index Master Practitioner (ELI-MP). 
She also hold a California real estate broker's license and a paralegal certificate in corporate law.  She has sales experience in mergers & acquisition, private jets & IT; manager experience at the corporate level; as well, as having been in the acting industry for over 10 years. Her strength and skill is in her ability to find clarity, change and re-invent. This has helped her and others be a successful leader. Her strength in communication, time management, leadership and strategic thinking has ignited her clients into taking action in their own lives.
Creating The Effective Leader