Description
Talent Garden Innovation School Presents 'Creating the Dragons of Game of Thrones'
A seminar with

Jonathan Symmonds, multi-award winner and Lead Animator at Pixomondo for Game of Thrones


What is it?
Welcome to Talent Garden Dublin by Ruth Kearney, Director of Innovation School followed by VEC nominated animator Jonathan Symmonds as he shares insights into the production, creation and animation of the dragons of Game of Thrones. He will showcase how the dragons were conceived from initial concept to final designs, including details about anatomy and texture reference.
Who is it for?
Anyone interested in Data Visualisation, Animation, Design, Computer Generated Imagery (CGI), and Filmmaking. This session would also be fascinating for anyone who is a fan of Game of Thrones and wants to get closer to the creative process of producing the series.
Key takeaways:
Learn about 3D representations
High level (experience of, no practice) animation, design and production skills

Knowledge of the creative process taken by Pixomondo at Game of Thrones

Exploration of the career path of top animator Jonathan Symmonds
---
Data Visualisation Masterclass | June 20
Discover the power and impact of well-crafted data visualisations with our 1 day Masterclass.



No matter what size business, there is an increasing need to extract value from data investments. In this Masterclass, our expert faculty will demonstrate how you can transform raw data into impressive visuals quickly and easily.
This is a unique opportunity to learn from Jonathan Symmonds, Lead Animator at Pixomondo for Game of Thrones and Dr. Finn MacLeod, Founder of Beautiful Data and DistilX.com.
Learn more here and secure your place in the Masterclass.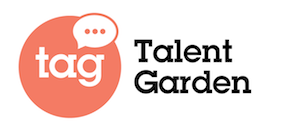 About Talent Garden
Talent Garden is the leading European digital innovation hub and co-working ecosystem. Founded in Brescia, Italy, Talent Garden has now grown its network across 18 European cities and is hosting over 3,500 digital professionals in 23 campuses across 8 countries. Unlike real estate driven international co-working operators, Talent Garden puts education and innovation at its core in developing its tech community. It focuses on new ways to transform and connect the flexible work and education environments that are being demanded by digital entrepreneurs and businesses undergoing a digital transformation.