Description
Create fantastic protraits on location!
Seattle is filled with many amazing locations for creating portraits outdoors. In this special outing we are going to create portraits, on location.
Kate will lead you through creating a series of images, on location, learning how to make the most of a single location, selecting a background, framing elements and more. Attendees will learn to work with available light, utilising hard light, creating soft light, working with reflectors, etc... In addition to this, Kate will show off adding in portable lights, like the Profoto B10's.
A representative from Fujifilm will be on hand with some Fujifilm Cameras and Lenses for you to try! If you've been curious about trying the Fujifilm system or you already have a Fujifilm camera and want to check out some other lenses, this event is a great opportunity to do just that.
This event is open to everyone, no matter what camera you are using; however if you're curious about the Fujifilm X Series camera system or already using it and want to try some new gear, this is a great opportunity to gain some hands on experience with this system of cameras and lenses.
We will start out in the early evening, this should allow us some time with some of the best light available. We might event get some cool sunset shots.
Where we will meet
We will meet near the commisary, close to the parking lot off of N Northgate Way: https://goo.gl/maps/LgNwjRDpWpr
What to bring
Your camera, lens and memory card
Portrait lens in the range of 35mm - 85mm (optional)
Extra memory card if you want to try a Fujifilm Camera


Kate Hailey will be your workshop leader.


About Kate Hailey
Kate is a Portrait, Lifestyle Photographer based in Seattle. Kate's work is a mix of studio portraiture to street photography, blending in movement and stories along the way. Kate has been using Fujifilm X Series cameras since 2013, including the X100s, X-T1, X-T2 and GFX cameras. When she's not creating images you'll find her teaching Photography, Portrait Lighting and Mobile Photography. Her most current work can be found on her Instagram feed @KateHailey.
Event image created by Kate during a previous event with Fujifilm. Shot on the Fujifilm X-T2 with the 56mm f/1.2 lens.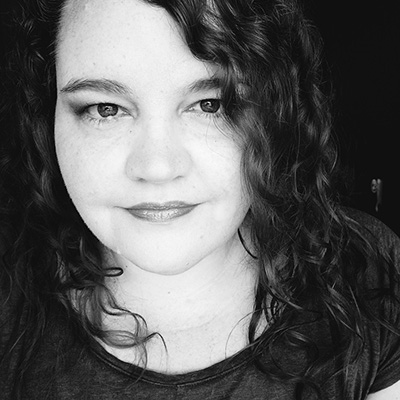 EVENT PARTNERS


---
Registration
By registering for this event, you also agree to receive future emails from Glazer's Camera on new products, services and promotions. You can unsubscribe at any time. Images captured during our events may be shared on our social channels, like Instagram and Facebook.
This event has limited space, as a result registration is required for each attendee, if you are planning to bring a guest, please register for them as well. 

If you are on the waitlist for this event, you will receive notification, via email, if a space becomes available for you.
Refund Policy
We are unable to provide refunds within 48 hours of a planned workshop or event. If you need to cancel, please do so in a timely manner so we can better serve all of our attendees and instructors. Refunds are unavailable post event date.