Description

Creating Photobooks in iBooks Author focuses squarely on how to best employ the features of iBooks Author to create powerful, compelling and engaging visual narratives
Apple and iBooks Author expert Elaine Giles will show you how to build an interactive photobook using iBooks Author. Elaine has been creating training materials for over 20 years and she'll teach you best practice as well as pointing out the gotchas of this new and exciting game-changing software.
All attendees will also receive a link to download an interactive iBook that Elaine herself has created. It's almost 100 pages showcasing all the features of iBooks Author. In addition to this Elaine will also make available for download an iBooks Author Photobook template as used in the webinar.

Date: 3 May 2012
Please note that the start time displayed is 7:00PM GMT. For UK-based attendees that's 8:00pm BST. Click here to see the start and end time in other locations.
The webinar is online.

It couldn't be easier to attend this webinar!
You can attend via a computer (PC or Mac) - all you need is a browser that supports a modern version of the Flash Player, or a mobile device (iPad, iPhone, iPod Touch or Android) using the FREE Adobe Connect Mobile app. You can download the Connect Mobile app from the iTunes Store or The Android Marketplace.
There's no need to have access to a telephone as the audio is delivered straight to your computer or device.
Once you've registered we'll send you an email with all the information you need to attend.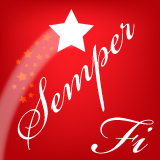 Elaine Giles is an experienced IT trainer, creative designer, technology consultant and podcaster. She specialises in slide design and visual communications.
Here's some comments from previous webinars:
"Elaine provides informative, engaging and cutting-edge presentations about all things technology and IT training related. It's always a pleasure to be able to attend an event at which she's presenting."
"Thanks Elaine, that was a truly inspiring presentation"
"I'm off to put into practice what Elaine has just shown me, though if I can achieve just 1% of that I'll be happy"
"Just one hour with Elaine helped me to turn a dull presentation into one which helped me to win a major new contract for my company - thanks ever so much Elaine!"