Description
We hope you will join us for a great webinar in June! The following event is joint sponsored by the North Texas Lone Star, Austin, and UNT Eagle Technical Communication STC Chapters.
Event Details
What is persuasive content delivery? Standard print and help systems provide answers to specific questions, but fall short when compared to the depth and Return on Investment (ROI) that video content provides. In this webinar, Matt shares why he is moving toward increasing the amount of video in his own work. He will review videos he has developed and compare the before and after versions of the content. Matt will then share his method for successfully modeling topic-based video content.
About the Presenter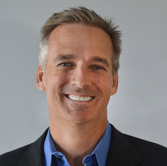 Matt Sullivan focuses on online training online course development using Adobe's technical communication and online training technologies. Matt's background in digital pre-press prepared him for his current job, helping companies and individuals produce content using both the Adobe Technical Communication Suite and Adobe Creative Suite. He regularly trains groups in all related Adobe applications and also consults in document conversion and template design for both structured and unstructured documents. He is an Adobe beta tester and regular Adobe presenter at industry conferences. Matt is the author of techcomtools.com as well as the author of FrameMaker - Creating and Editing Content. Matt is a software junkie, with an Adobe Certified Trainer designation in 10 different Adobe Systems products related to publishing, video, and e-learning. In fact, Matt has done so many conferences and customer interface work at Adobe's request that many people assume he is an Adobe employee!