Description
This 2-hour workshop is a "make and take" hands-on activity. The advance payment of $15 for materials includes all the supplies necessary to grow a summer vegetable of okra, sweet potato, or black eyed peas and is due by 5 pm June 16, 2017. Check or cash only, make checks payable to Friends of Extension and mail to Manatee County Agriculture and Extension Service, Attention: C. Mozeleski, 1303 17th Street West, Palmetto, FL 34221.
Everyone will be supplied tools, however, you may bring your own if you feel more comfortable. We will use a hand drill with a 1/4" bit and the next size down, 1" door-hole saw blade, and a 3 3/4" hole saw blade.

Come join the construction crew and take home a mobile vegetable garden.
Get a Good Thing Growing!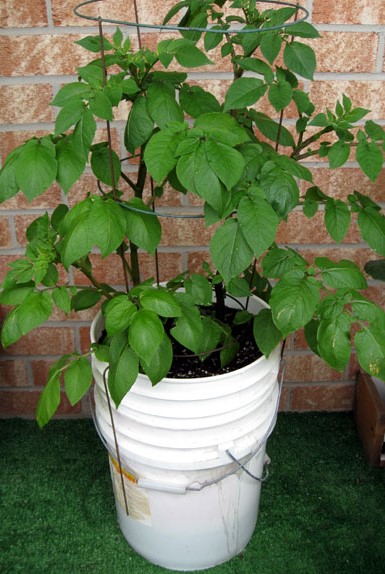 The Institute of Food and Agricultural Sciences (IFAS) is an Equal Opportunity Institution authorized to provide research, educational information, and other services only to individuals and institutions that function with non-discrimination with respect to race, creed, color, religion, age, disability, sex, sexual orientation, marital status, national origin, political opinions, or affiliations.