Description
Welcome to

CREATING INSIGHTS FOR INNOVATION
An introduction and free seminar on how to create insights for innovation.
Design thinking leader: Carolina Salazar. Design Thinker Expert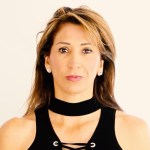 The tickets are free.
When: Wednesday, March 4th.
Epicenter Helsinki
3.00 pm - 4.00 pm
Welcome.
INSIGHTS FOR INNOVATION LEARNING
In the COMING course GENERATING INSIGHTS FOR INNOVATION, you will deepen your knowledge of the first half of the Design Thinking process where the focus lies on learning more about your users and the problem that you want to solve.
YOU will GET INSIGHTS IN HOW TO learn the mindset, methods, and tools that will help you to understand your challenge better – to empathize with your users, map out relevant dependencies and stakeholders, structure your findings, and analyze them in order to develop solutions that meet real needs.
IN THE COURSES You will be working with easy to grasp exercises and as well as real cases are taken from your own organization and context. Our experienced coaches will equip you in how to set off in the right direction from the very beginning.
You work in interdisciplinary teams together with professionals from different backgrounds in this course. We encourage you to bring more people from your organization if possible, as you will test applying your knowledge in your own organization between course day one and two.
The course requires some previous knowledge of design thinking or service design. Previous participants of our Design Thinking introduction course will be first in line.

You will learn:
The mindset and the skills that will help you to empathize with your users and understand their needs.

Tools to map and understand the relation to other stakeholders and the surrounding systems.

Helpful methods and tools for mapping what you already know, what you need to learn more about, and how to structure your findings and stories.

Practical tools and skills such as empathy mapping, personas, and user journey mapping.

Analytical systematic thinking to define what to focus on, i.e. to synthesize the findings and go from insights and learnings to opportunity areas.