Description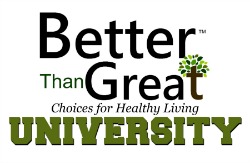 Easy steps and tips for creating and shopping for healthy snacks, boxed lunches, and home cooked meals. Kid tested and parent approved. Recieve hand-outs and samples.
Instructor: Buffy Smith
Let's Face it! Parents have a tough job to make things taste good, be healthy and have your kids like it. As a mom of 3 with food sensitivities, I have adjusted our "food life" to being gluten and lactose free. My passion is creating, finding and providing healthy & unprocessed delicious foods for my family to enjoy! Discover the simple steps it takes to transform the food in your fridge and cabinets to help your family live a healthier life. Join me as I share my 6 year journey to finding shorcuts and tricks to delicious tasting food that is parent tested and kid approved.
Class Cost: $10.00 - pay at the class
Class size is limited. Must reserve your space.
For more information call (941) 753-6611
Hosted by: