Description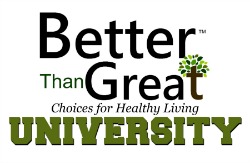 Easy steps and tips for creating and shopping for healthy snacks, boxed lunches, and home cooked meals. Kid tested and parent approved. Recieve hand-outs and samples.
Instructor: Buffy Smith
As a mom of 3 children with food sensitivies, I have adjusted our "food-life" to being gluten and lactose free. Her passion is creating, finding and providing healing nontoxic. Delicious foods for my family that provide nourishment and energy to our bodies. Discover the simple steps it takes to transform the food in your frige and cabniets to help your family live a healthier life.
Class Cost: $10.00 - pay at the class
Class size is limited. Must reserve your space.
For more information call (941) 753-6611
Hosted by: