"Creating Healthy Enlightened Relationships" Seminar

Saturday, May 13, 2017 from 9:00 AM to 6:00 PM (MST)
Event Details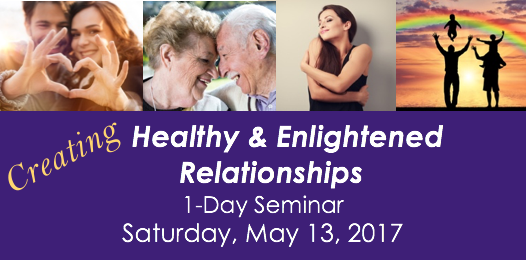 We invite you to experience
inspirational wisdom!
"Creating Healthy Enlightened Relationships"
Radisson Suites, Tucson, AZ / Catalina Ballroom
*** THIS EVENT HAS BEEN POSTPONED ***  
E-v-e-r-y-o-n-e has relationships.  They play an integral part of our lives.  Most often they are joyous and rewarding.  But sometimes they can be challenging (to say the least!).  
How can we navigate the relationships in our lives with skill and heratfulness?  How can we make healthy choices that empower us, and bring out the best in each other and our relationships?  Is it possible relationships offer us opportunities for spiritual growth and evolution, and how can we make the most of those opportunities?
You are invited to explore relationships from four perspectives:




    *Relationships with Parents and Siblings

    *Relationships with Children

    *Relationships with Intimate Partners

    *Relationships with Ourselves and our Spirit


We are bringing to you four enlightened spiritual teachers who will share their insights and wisdom relating to long-established ego-based roles in relationships and the challenges we face.  These presenters will offer their expertise along with tools (and humor!) that will inspire and uplift your heart.  Learn new practical ways to experience and express yourself in heartful, skillful, emowering ways.  Come for healing, spiritual growth, and enjoy healthy, happy and  fulfilling 'enlightened' relationships! 
---

MEET THE SPEAKERS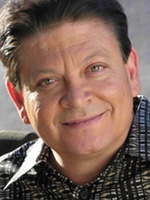 Alex Hermosillo - Healer, Spiritual Teacher, Near-Death Experiencer - Alex is an internationally known healer and founder of Mastery of Energy Healing.  He has helped people heal from cancer, tumors, heart disease, migraine headaches, grief, depression and more.  A true master in his delivery of wisdom and in healing, Alex will detail how the relationships in his life challenged him and his spirit.  He will describe the ego-based attitudes that many deal within themselves, explain how and why one's life experiences, emotions and thoughts can nurture or cause adverse effects in them, and how to release past non-nurturing painful experiences through a simple yet powerful group healing and meditation where participatns will experience peace, grattidue, love and harmony.  Hermosilly states, "A relationship with yourself may be the most important relationship you will ever have.  When one learns how to nurture their mind, body and spirit--and love themselves--they will become peaceful, joyful and balanced with the ability to access hifher wisdom to guide them throughout their life."  
www.masteryofenergyhealing.com

Michael Traub, MBA, MSW - Psychotherapist, Spiritual Teacher - Michael has worked as a relationship specialist, psychotherapist for over thirty-seven years, assisting people in successfully creating and maintaining relationships.  Delightfully amusing yet practical in his teachings, Michael will help participants identify common patterns where relationships struggle and what to do about it, provide skillful, practical tools for better communication, explain why we have strong reactions to what our partner does and says, share how to talk about upsets, and describe how to make and keep skillful agreements.  Michael assures, "When intimate partners become aware of their paterns and reasons for reactivity, and choose to use a powerful solution-focused interaction model, they will experience transformation of their relationship." Michael is also a trance channel for a wise, heartful, spirit guide named O'Brien.
www.mjtcounsel.com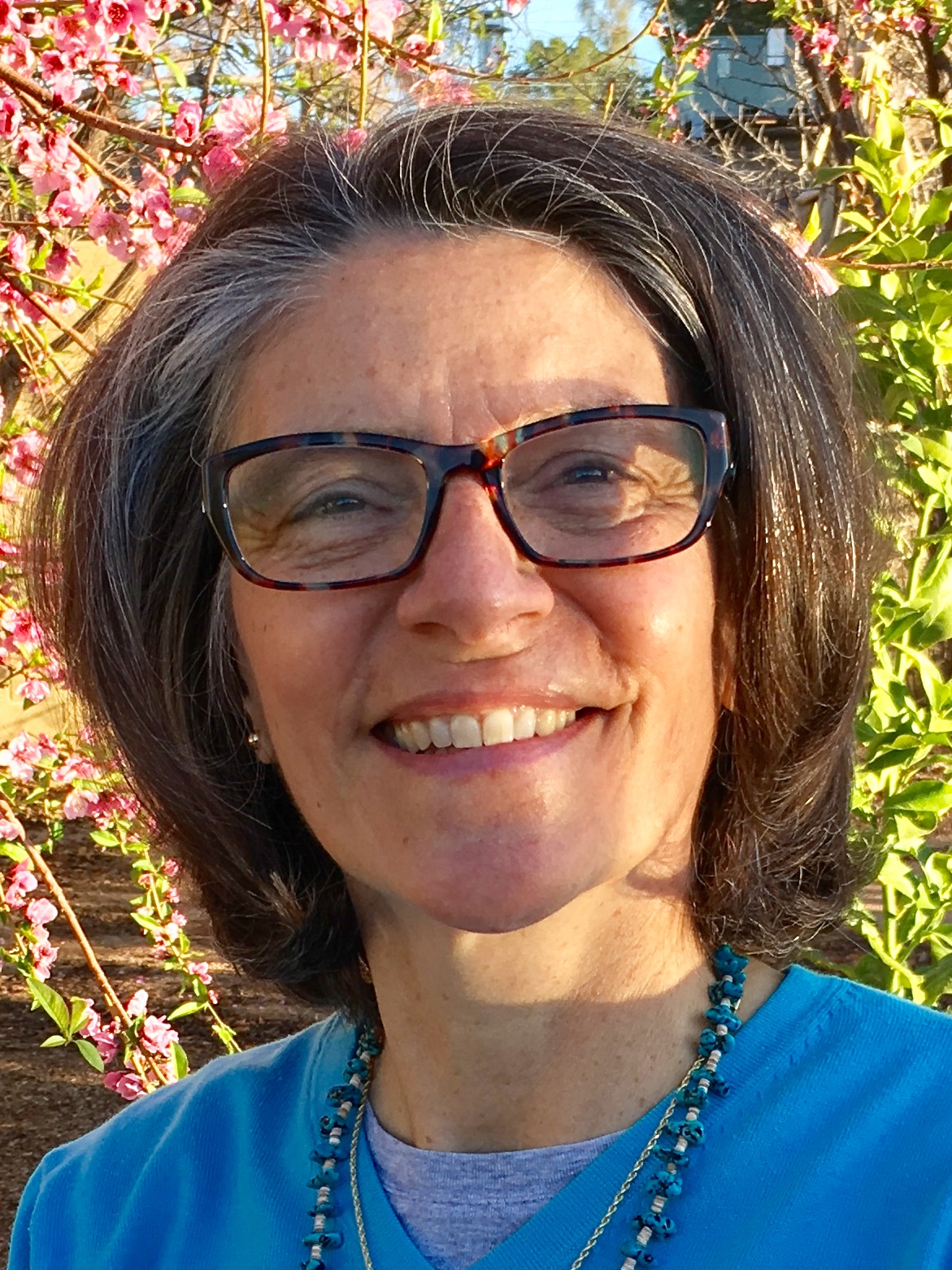 Nadine Gofonia - Director, Coaching Effectiveness - Nadine has been a classroom teacher, school principal and parent of five children for over thirty-four years.  With her vast personal and professional experiences as an educator and nurturer, Nadine will provide participants with helpful insights and practical tools for mindfulness, freeing ourselves of distractions, fears and worries, allowing for positive intentions and self-awareness; daily prayer work and meditations that develop happier, more meaningful relationships with their children, and methods for allowing children the freedom to learn from their obstacles and challenges, benefitting everyone.  Gofonia heartfully shares, "Relationships with children have allowed me to experience the highest level of joy and the deepest level fo pain and grief.  Each relationship is a gift reminding me that the best gift I can give to myself, my children and others is to choose joy, gratitude, forgiveness and greeting each daily experience with compassion and love."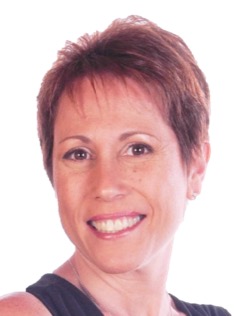 Amy LaLicata - Spiritual Teacher, Filmmaker - Amy is a filmmaker, publisher, musician and founder of RainbowLight Creations, and she is co-founder of Mastery of Energy Healing with Alex Hermosillo. Through her diverse experiences in business as well as the creative and healing arts, Amy bridges down-to-earth practicality with spirituality.  Participants will learn common challenges that many face with parents and siblings (including in adulthood); how to have an independent voice through heartful, skillful communication; become an effective catalyst for positive change in the family dynamic, deal with feelings of disappointment, anger and grief; and find forgiveness and higher purpose in their relationships with family members.  LaLicata reveals, "Since childhood, I have been fascinated with people and the relationships they have.  Through self-awareness and skillful interaction, relationships can be wonderful grounds for personal and spiritual growth, all in the service that everyone may live richer, wiser, more fulfilling lives."  
www.rainbowlightcreations.com


About RainbowLight Creations
RainbowLight Creations is a multimedia production company founded by Amy LaLicata in 2005 and is located in Phoenix, Arizona. Our mission is to bring messages of hope, love and healing through media projects and live events that entertain, inspire and uplift us as individuals, families, communities and world.  
Visit www.rainbowlightcreations.com for more information.  
---
REGISTRATION INFO
ALL DAY PASS EARLY-BIRD REGISTRATION  
$79.00 (deadline Saturday, April 29, 2017, midnight)
ALL DAY PASS REGISTRATION  
$99.00 (deadline is Wednesday, May 10, 2017, midnight)
ALL DAY PASS WALK-IN's  
$109.00 (as seating is available)
---
FAQs
What can/can't I bring to the event?
WE ASK THAT YOU BRING:  
   1.  Wear comfortable clothing, and bring a sweater (hotels tend to be chilly).
   2.  Pad of paper and pen to take notes if you wish.

SPECIAL NOTES:  
   1.  This day-long event includes a 1 1/2-hour break for lunch; restaurants are available at the hotel and surrounding area.  
   2.  As a courtesy please don't wear perfume or cologne the day of the event (deodorant is okay!).
   3.  Video or audio recording devices are NOT permitted.


How may I book a hotel room?
This class is being held at the RADISSON SUITES / TUCSON where we have a block of rooms reserved for atteendees of this event.  The cost for a sleeping room is $89 USD Single/Double occupancy, $99 Triple occupancy and $109 Quad occupancy per night.  This rate includes a Breakfast Buffet for up to two people per room in The Breeze restaurant located on-site.  (Rate does not include tax, which is currently 12.05% plus a nightly $4.00 city surcharge.) 
Deadline date to book your room with our group discounted rate is 14 days prior to this event when they will release our block of rooms, though you may still book a room at their regular rate if one is available. To book your room, please contact Reservations at (520) 721-7100 or via email to chris.pedegana@prismhotels.com.  Be sure to let them know that you are with the RainbowLight Creations group to receive the special discounted rate!  :-)
What are my transport/parking options getting to the event?
Free parking is available at the venue.
If I am on a restricted diet, may I bring a bag lunch?
Yes, but please be discreet by enjoying your lunch outside at the patio pool or off-site, as as hotel policy coincides with Arizona state legislation stating no outside food is allowed in hotels.  (It has to do with food poisoning issues.)

Where can I contact the organizer with any questions?
If you have a question, you can email us through our website Contact Us page at www.rainbowlightcreations.com, or call our healing center at (480) 820-2026. 
Are there ID requirements or an age limit to enter the event?
The minimum age limit of attendees is 15 years, and they must be accompanied by a parent/guardian who is also attending.  The ticket must be purchased by parent/guardian.  ID is not required at the door.  
Do I have to bring my printed ticket to the event?
Your paper ticket is kindly accepted, but not required. 
What is the refund policy?
PRE-REGISTERED/PRE-PAID EVENTS:  Payments, unless noted otherwise on the R.L.C. website and/or Eventbrite Online ticketing service and/or VHX Online Video Streaming service (such as live streaming, video streaming subscriptions, and various live events, which are non-refundable), if I pre-paid and need to cancel a pre-scheduled training class or other event, I understand that a 48-hour advance notice, by phone to the R.L.C. office at (480) 820-2026, is required. If I give more than a 48-hour notice, I will receive a full refund.  If I give less than a 48-hour notice or do not show up on the day of the event, the payment is non-refundable.  
The name on the registration/ticket doesn't match the attendee. Is that okay?
No.  The person who registered must attend. If you would like to change the name of the attendee, please call the office a minimum of one week prior to the event at (480) 820-2026 to request this change and to make appropriate arrangements.
When & Where

RADISSON SUITES / TUCSON
6555 East Speedway Boulevard
Tucson, AZ 85710


Saturday, May 13, 2017 from 9:00 AM to 6:00 PM (MST)
Add to my calendar
Organizer
RainbowLight Creations is a multimedia production company founded by Amy LaLicata in 2005 and is located in Phoenix, Arizona. Our mission is to develop and produce quality inspirational media projects and live events that portray positive messages and images that touch the hearts of all people: to entertain, inspire and uplift us as individuals, families, communities and world.  
"It is my passion to create media entertainment that offers thought provoking information, opportunities for exploration and helpful tools in safe, nurturing and fun ways that assist in opening hearts and minds --honoring our diversity and celebrating our oneness-- so that every person may walk their own path in love and happiness, as we aspire together to connect with the hidden aspects of ourselves that reveal our true nature as spiritual beings."

ENJOY THE JOURNEY!

Amy LaLicata, founder
RainbowLight Creations
Visit www.rainbowlightcreations.com for more information.