Description
The workshop introduces you to the Arduino compatible Teensy board. It's a great tool to create your own interactive devices. In small teams you will be guided through setting up a workstation and immediately start with little projects. After the workshop you will be empowered to start with your own projects. By doing so, you will consolidate and broaden your acquired knowledge.
Prerequisite for application: No coding experience is necessarily required, only curiosity.
The workshop is divided into two parts:
In the first half, you will learn how to setup your system and get to know basic functions that are necessary to upload code to your board, understand the concept and tackle bugs that certainly will occur but also will force you to get a deeper understanding.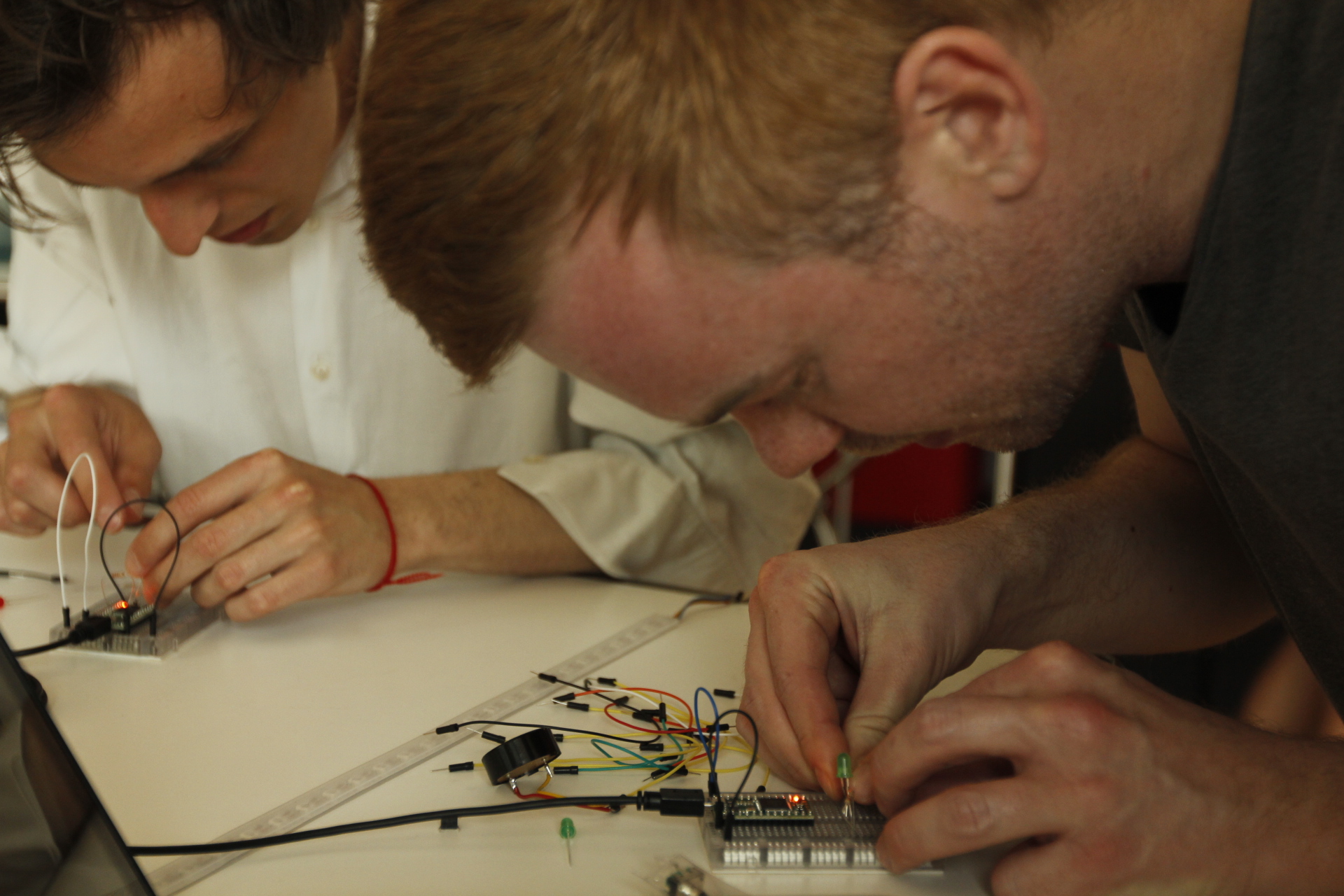 After a short break you will get to know and play around with various components. You'll assemble a timetimer in the last 45 minutesand therefor use a segement display, the timer function on the Arduino board, a led-strip and a rotary encoder.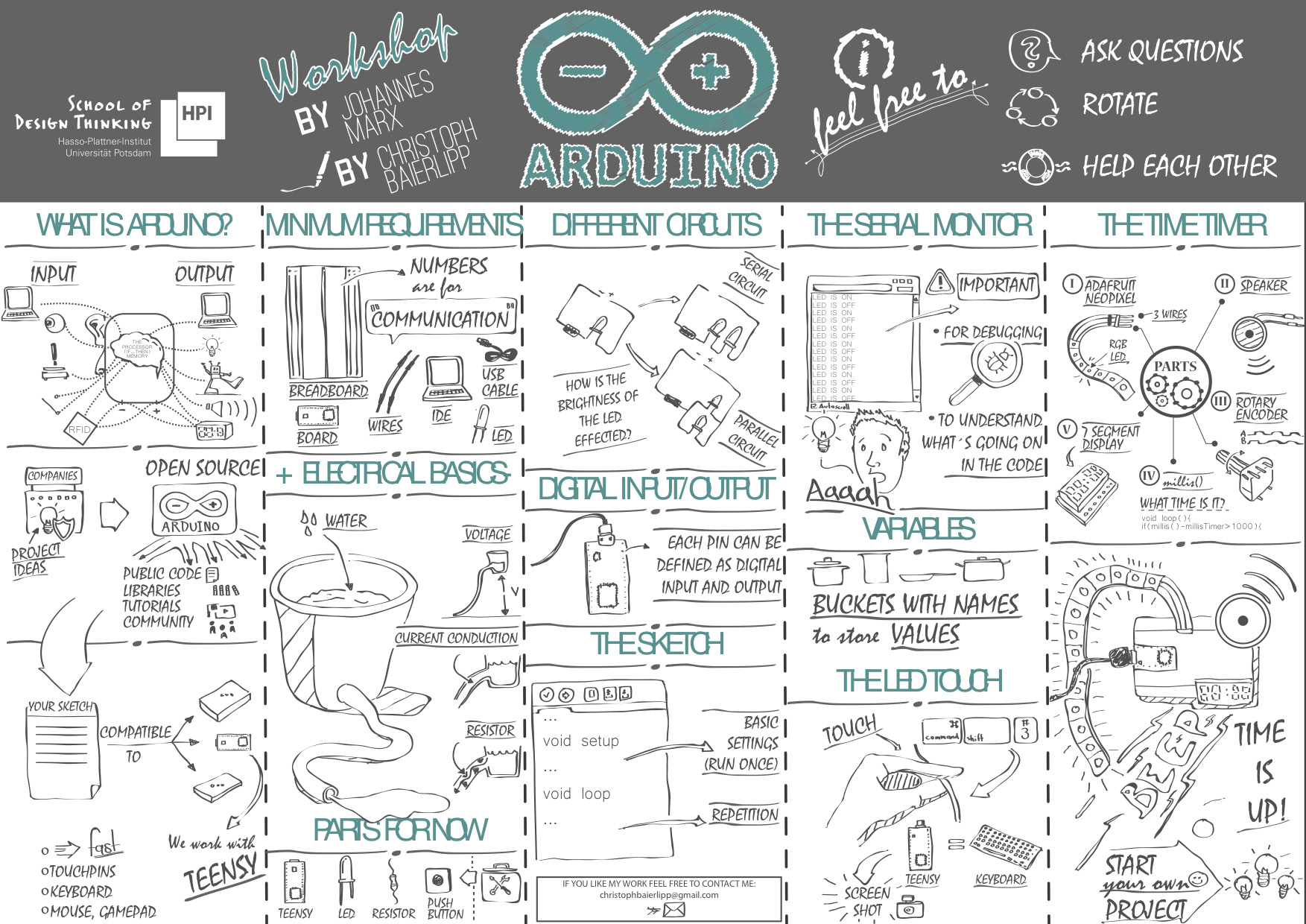 About Arduino
The Arduino project has started in 2005 as a program for interaction design students in Ivrea, Italy. Its purpose is the creation of an easy and affordable way for novices and professionals to create interactive devices in the physical world like simple robots, motion detectors or automatic plant watering systems.
The Arduino board consists of a microcontroller with several input- and output pins. The microcontroller can be programmed with the Arduino software (IDE- Integrated Development Environment, that runs on Windows, macOS and Linux.
The Arduino hardware is open-source and therefore many Arduino-compatible and Arduino-derived boards exist with sometimes additional features or different forms.
The powerfulness of Arduino is its huge community that shares projects (both wiring and coding) online in a way that enables other people to learn its logic by reproduction. Those projects can serve as a starting point for own ideas and fasten the developing process drastically.
Testimonials:
Philipp Burckhardt - 'The Arduino workshop finally helped me realize how easy the step from a black box / wizard of oz prototype to an actual working prototype for a smart device can be, even without any programming knowledge.'
Stephan Kochen - 'Don't be afraid if you have never written a single line of code or have no clue about electric circuit boards. Johannes/This workshop guides you through the process of Arduino programming step-by-step.'
Paul Ackermann - 'I was impressed how easy and affordable prototyping with Arduino can be. I definitely recommend attending this workshop as it leads you step by step through the process of prototyping with Arduino and enables you to build your own tangible prototype.'