About this Event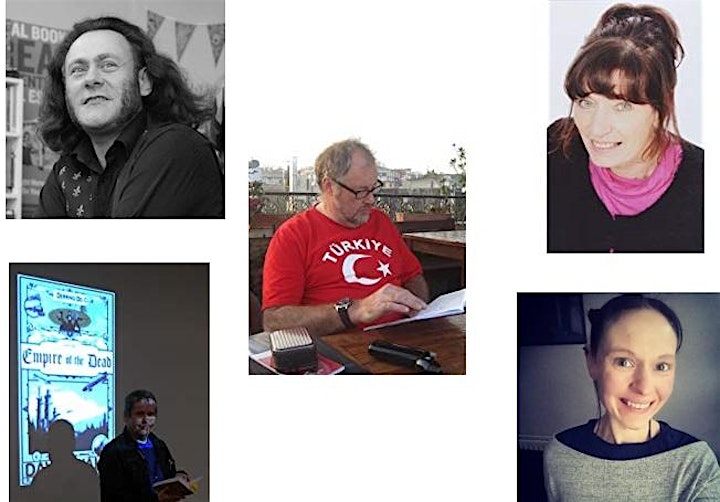 *Creating Fantasy Worlds*
*Author Panel*
Tudor Room, Castle Hotel, Tamworth, B79 7NB
Friday 6th March 2020
A panel discussion and Q & A session on how authors create the worlds in which their stories are set, be they Sci-Fi, Fantasy, Paranormal, Dystopian or Steampunk. The panel, comprising Pat Spence, Angeline Trevena, David Wake and Jon Hartless, to be chaired by fellow author Andrew Sparke. A selection of books from participating authors available to purchase on the night. Doors open 7pm for a 7.30pm start. Bar available.
Tickets, priced at £6 per person, available by telephoning 07562 653565 or 07913 686295. Alternatively book on Eventbrite (£6 plus booking fee). Contact us at tamlitfest@gmail.com for more information.
The event is part of Tamworth LitFest 2020 (March 2nd - 7th), a celebration of words. Events include author panels for Crime and Fantasy worlds; open mic evenings for storytelling and also poetry; a crime writing workshop; a seminar on how to get published and an evening dedicated to the 'trial' of Richard III, in which audience members are invited to play the role of key historical figures.
Details of all events, some of which are free, will be posted on our website and Facebook page:
https://www.facebook.com/TamworthLiteraryFestival/
https://tamlitfest.wordpress.com/
@TamworthLitFest
Main event header credited to Kai Stachowiak who has released this "Fantasy Book 2" image under Public Domain license.
Images of participating authors: centre - Andrew Sparke, top left - Jon Hartless, top right - Pat Spence, bottom left - David Wake, bottom left - Angeline Trevena.
Additional images (in order of appearance) credited to the following:
Thomas Budach from Pixabay">Thomas Budach
Felicia Ruiz from Pixabay">Katwomanfifi
Виктория Бородинова from Pixabay ">Victoria Borodinova