Description
(photo credit above: Sassafras Photography)
BEGIN WITH BELONGING
Underachievement is a serious concern for gifted children, particularly those who are twice exceptional. Learn from TedX Speaker Tijl Koenderink's experiences creating Feniks,​ ​a​ ​drop-out​ ​center​ ​for​ ​twice​ ​exceptional​ ​high​school students in the Netherlands. The 'Feniks Talent Center' has proven to be a successful model and this presentation will examine it's exemplary practices. Dr. Kate Bachtel will illustrate how nurturing feelings of connection is at the heart of success and well-being for cognitive outliers. Together Kate and Tijl will highlight ways to apply these lessons in practice.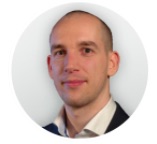 Tijl Koenderink is a textbook case of gifted education gone wrong. He had tremendously bad school results despite an IQ-test score of over 150. He left three different high schools due to underachievement and was severely depressed. He barely made it through the final exams, whilst on the other hand working as a software programmer and architect at age 16. Tijl has since become a force in education in The Netherlands. His main focus is the underachieving bright students, many of whom have dropped out of school and society. An entrepreneur as well as an educator, Tijl is the founder of a drop-out center, 'Feniks Talent', the founding board member of the 'School of Understanding', and the Co-founder and Head Trainer of TakeOnTalents.com.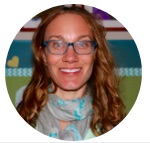 From a family of equity-oriented educators, Kate founded SoulSpark Learning for students and educators dedicated to creating positive social change. Prior to launching SoulSpark, she co-led the opening of a K-8 school with a holistic vision for serving gifted learners. As a result of her community contributions, Kate was awarded a full scholarship for her master's in education at CU Boulder and subsequently earned a doctorate in education from the University of Denver. Her dissertation explored an exemplary school program designed to empower diverse gifted children. She is also the past president of Supporting Emotional Needs of the Gifted (SENG) where she continues to serve as a director and on the advisory board for the upcoming documentary The G Word.