Description
More Fire presents Creating and Collecting Glass
We're collaborating with More Fire Glass Studio to celebrate their 20th anniversary, sharing some information about creating and collecting decorative glass and sculpture.
7:00 pm - Time to take another look around the studio, chat with the artists and browse through the gallery & exhibition.
This event is free and open to the public. Space at this event is limited to just 30 people. if you wish to attend this event, registration in advance via this site is required. There will be no admission wtihout an eventbrite ticket/printout at the door.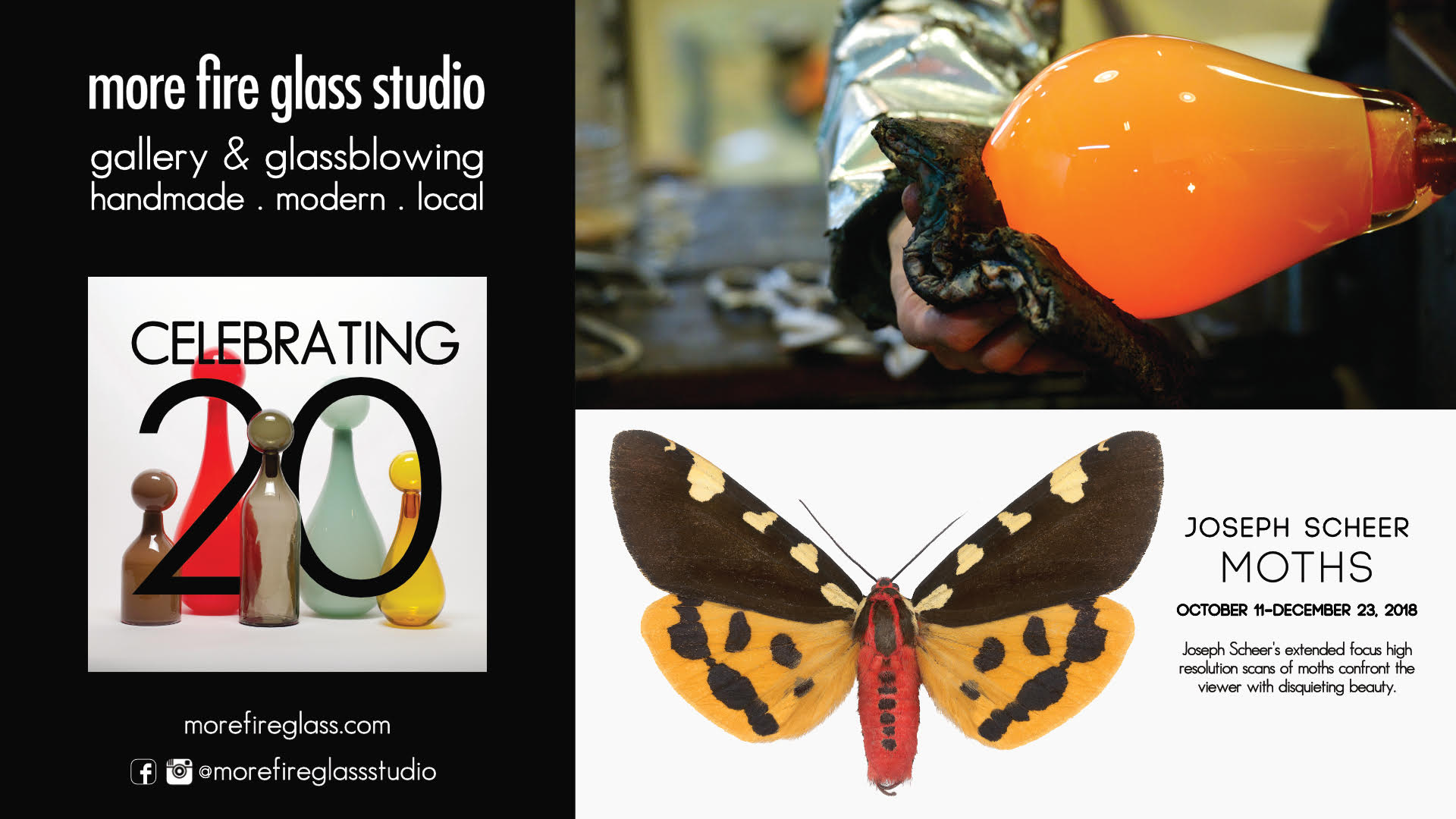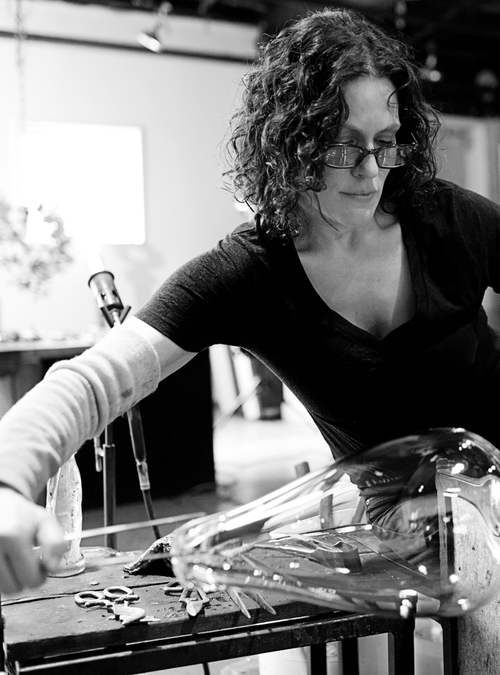 Award-winning sculptor and designer Elizabeth Lyons has been commissioned by top interior designers and architects worldwide and published in leading design publications and books including the New York Times, Elle Decoration, Architectural Digest, and Vogue, to name a few. Among the numerous awards she has received is the prestigious Anonymous Was a Woman Foundation Award in 2005. Her sculpture has been exhibited in galleries throughout the United States and is currently available through Dobrinka Salzman Gallery in Chelsea, NYC.
Elizabeth's decorative objects are available in stores and showrooms internationally including Holly Hunt. Through her company, Lyons Glass, Elizabeth produces her extraordinary design collection that includes glass vessels, vases, bowls, and candle holders, which have been showcased in residential and commercial applications, fine restaurants and hotels.
Most recently she has launched an exclusive line of sculptural lighting. These unique, custom fixtures have been used as a focal point in both home and commercial settings and are available directly through her studio. Each piece is hand made, many taking months to complete. A combination of welded steel with hand blown and sculpted glass, each chandelier is a unique reflection of her vision. As functional works of art, they are transformative to any space.