Description
CREATING CLEAR BOUNDARIES with MINA BAHADORI
SATURDAY, AUGUST 24TH | 3 - 5 PM | $35 EARLY BIRD, $40 DAY OF
In this workshop, KRI certified Kundalini Yoga and Meditation Teacher, Reiki Master, Crystal Healer and Intuitive Mina Bahadori will guide us through an empowering session to help create clear energetic boundaries. As a sensitive and an empath she had to learn how to do this for herself so that she was not constantly absorbing and processing other people's energy. To follow through with our soul mission, she believes our energy field needs to be decongested. This often means saying no to things that are not accommodating where we are going and releasing any commitments that we may feel are thwarting us. We each have a unique soul path and a limited amount of energy to do what we need to do. Mina's signature is to teach workshops in a way that is multi-layered, thus having different segments. She will incorporate a myriad of tools including intuitive healing, kundalini yoga and meditation, reiki healing, crystal healing and a gong bath.
The intuitive healing meditation consists of grounding, connecting to our higher self, releasing other people's energy from our space, cleaning our energy channels and filling up with nourishing light.
In the kundalini portion, expect to sweat a little. We will move our bodies to let the trapped energy within us to flow, moving up and out. Kundalini itself is an energy that resides at the base of the spine. In most people, it is dormant. In the path of awakening, people's kundalini energy rises from the base of the spine through the top of the head, passing along the 7 chakras within the body. When the kundalini rises it allows each of the energy centers to become open and balanced. Thus, practicing kundalini helps us to master our energy, become more empowered and cultivate self awareness. It includes asana, pranayama (breathing techniques), mantras (chanted aloud or silently), drishtis (eye focus), and mudras (hand gestures) that truly lock us into a deep state. It helps to shut off the incessant chatter of the monkey mind and refocus the attention to the breath, the sensations and present moment awareness. The kriya (a physical set that produces a specific effect) we do will strengthen the aura, which is related to the energy we allow in and the energy that we put out. Likewise, the meditations we do will specifically continue working on purifying the aura, sharpening our intuition, protecting and projecting the heart and aligning with our soul. Having a strong aura acts like a sort of filter, which helps to control the energy coming in. This also happens when we align with our higher self because when we refine our intuitive abilities, we practice better discernment. We can more confidently make choices that will help our ascension rather than make choices that hinder our progression. Being that the universe is vibrational, the more focus we bring to what helps us move forward and the less we give attention to anything that bogs us down, we create a natural magnetism so that we call in more energies that support our mission and we will no longer be a vibrational match to anything that doesn't align with our soul.
After the kundalini portion, everyone will then lay down on their mats and have an opportunity to clear their fields with little to no effort. We will set an intention to be open to receive reiki, which is channeled energy that is subtle yet profound, emanating pure love, openness, warmth and healing. Mina will then tune into each person and place charged crystals on each of everyone's 7 chakras to help bring each person back to their true, balanced nature.
Once everyone drops in, Mina will play the gong which will support bringing that which subconsciously needs healing up to the surface and clearing it out. Some people can enter into a blissful trance and "go somewhere" while others can be confronted by their ego, cleaning out any residual energies. Every experience is useful and nothing is ever wrong. We are literally washing out the muck in our bodies.

If you feel the call, join us! Please arrive 15 minutes early to park and ground into the space. There are two lots for $8-$10 by Liberate Hollywood if finding a meter is not accessible. The advance sale for this workshop is $35, while day of tickets are $40. We recommend planning ahead if possible!


ABOUT MINA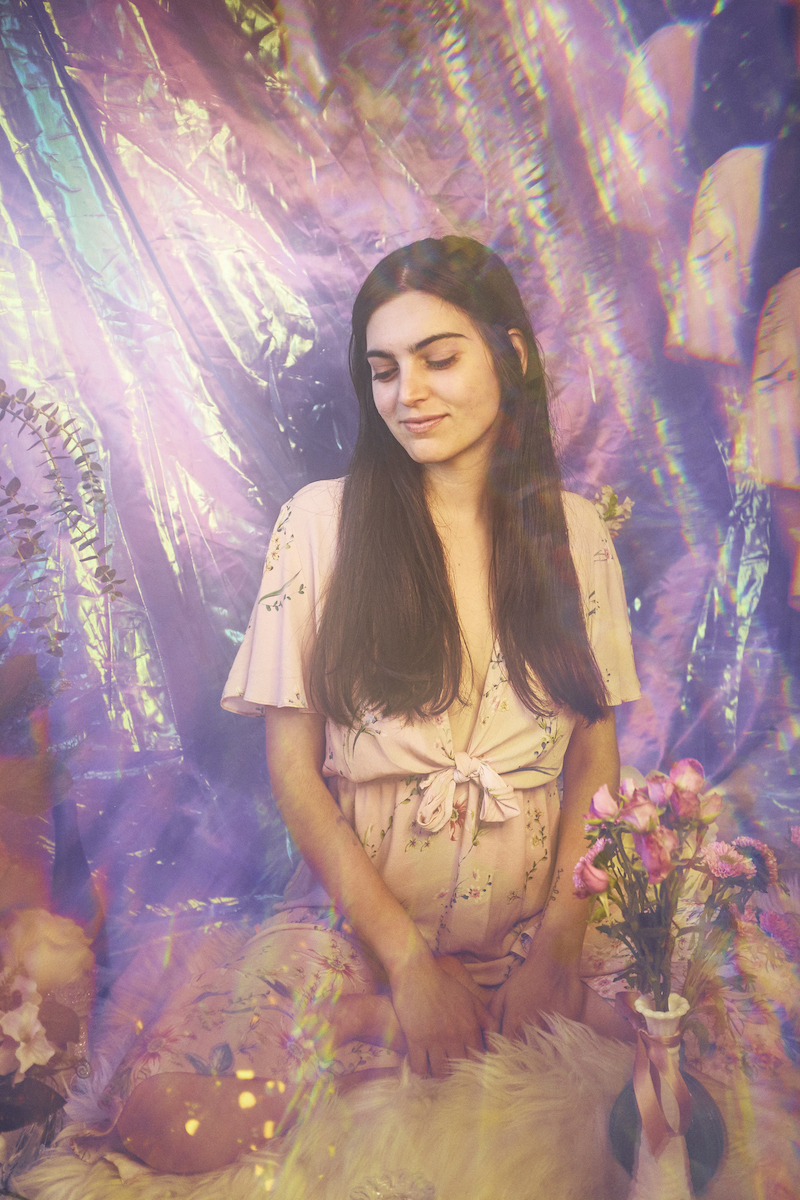 Mina Bahadori is a powerful LA based KRI certified Kundalini Yoga and Meditation teacher, Reiki channel, Intuitive, and Crystal Healer. She transformed her relationship to mental health, transmuting anxiety, depression, and darkness into healing, consciousness, and a deep awakening. As a teacher and healer, she is considered kind, heart-centered, pure, and wise. She is fascinated by all things esoteric and feels deep in her bones her mission is to help change the current culture and raise the collective consciousness. Mina currently resides in Highland Park. She spends most of her time seeing private clients there as well as in the comfort of their homes. If you want to find out more, check out her website, www.mysticalmina.com or follow her on instagram: @mysticalmina