Event Information
Location
Level 5
Shekou International School
Jingshan Villas, Nanhai Avenue
Shenzhen, Guangdong 518067
China
Description
Description
This two-day workshop will outline a systematic approach to leading change initiatives within the context of schools. Through presentations, group activities and collaborations we will explore ways in which leaders can create an impetus for change and articulate a vision. We will identify ways to empower staff and differentiate support and also ways to sustain momentum in busy and evolving environments. Many of the examples will be drawn from establishing technology, formative assessment and curriculum initiatives in schools.
This session will be suitable to any School Leader or Instructional Coach looking to develop, refine or rewrite their strategy and plan. Participants will leave with an understanding of research into emergent practices of change management, and practical tools to embed into their school. The session will provide time for reflection and sharing of school experiences from the group.
Day One
Case studies of successful and unsuccessful change in education
What makes change hard for organisations and individuals?
Classifying types of change to guide our planning
Creating a vision with a coalition of key stakeholders
How do we unpack the 'why' of an initiative to colleagues?
Creating and leading an action plan for change
Day Two
Leading professional development and growing colleagues
Shrinking the change and celebrating successes in schools
Project management and school goal setting
Measuring and Evaluating Success
Building habits and the role of documentation
Reflection and developing your plan
Friday and Saturday - 8:30 - 4:00PM
Coffee/Tea and lunch will be provided.
Full hotel, travel and visa information can be found here.
Ticket prices are in USD. Local bank transfer in RMB can be arranged. For more information about this or anything else please contact Angela Ke.
About the presenter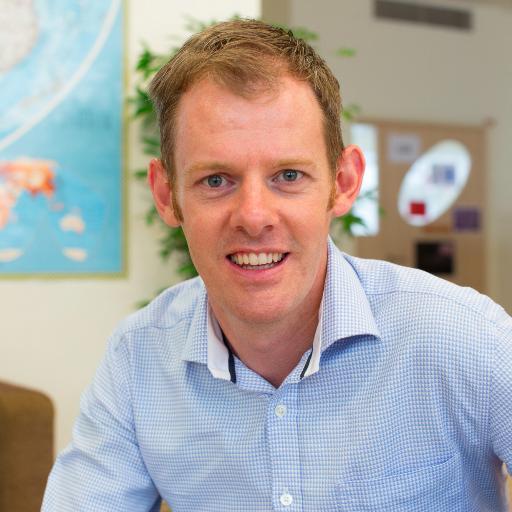 Andrew McCarthy is motivated by working with teachers and school leaders to improve the quality of education through creating sustained and meaningful change.
He is currently the Assistant Director of Learning Technologies at United World College of South East Asia in Singapore and responsible for leading professional development through a K-12 team of instructional coaches. Andrew has a Masters of Education from Monash University in Melbourne focused on leadership, policy and change. Originally from New Zealand has taught in both Wellington and Singapore in a variety of roles over the last 12 years. He has been a Head of Department and a leader of staff professional development.
In recent years he has been an IB examiner for Economics, and a workshop leader in using technology to enhance learning and assessment. His current research interests look at the role of coaching and teacher development to support effective use of technology. Andrew also teaches High School Economics and is a classroom practitioner at heart.

Date and Time
Location
Level 5
Shekou International School
Jingshan Villas, Nanhai Avenue
Shenzhen, Guangdong 518067
China