Learn how to create captioned videos on social media.
About this event
>>>If you want to skip the workshop and just want someone to caption your videos: Go to www.bit.ly/phcaption<<
JOIN THE VIDEO TRAINING
WHO CAN PARTICIPATE
Anyone who wants to learn to put closed captioning on their videos.
STAY IN THE KNOW
Sign up for the newsletter
Learn about all the events happening
WHY SHOULD YOU CARE?
Caption your videos, improve your content! The average person spends 6 hours watching video content every day. 85% of that video content is watched WITHOUT sound. 500 million people watch videos on Facebook every day, just Facebook! and 41% of videos are incomprehensible without captions. (https://www.3playmedia.com/2018/10/24/importance-of-captioning/)
ACCESSIBILITY NOTICE:
CAPTIONING WILL BE PROVIDED BY GOOGLE MEET WITH A POSSIBLE PRO-BONO CART REPORTER. If you want to request real-time captioning with a CART-reporter or an ASL reporter, we are happy to collaborate with you to set up the service. Email us at hello@projectHearing.com before or after you complete your registration. If you are a CART reporter interested in working with us, please contact us!
THIS IS AN ACCESSIBLE ENVIRONMENT WHERE WE TRY TO MAKE EVERYONE FEEL WELCOME AND INCLUDED. This event is intended to be a safe and innovative space for people across every ability, gender, race, ethnicity, religion, country of origin, sexual orientation, visible and invisible disability, and age, as well as veterans and people who have been incarcerated.
INTERESTED IN VOLUNTEERING OR LEADING A WORKSHOP:
Contact us for more information (hello@projecthearing.com)
FILMING ON PREMISES:
This workshop was created to supports and empower people with disabilities (and their allies) leading change. We photograph, video and audio record our events to share important discussions and experiences with people who are unable to attend in person. By entering our event, you agree that the workshop has the right to use your likeness, image, voice, etc. in photos, videos and in any educational, marketing, advertising or related endeavors. You will not be compensated in any way for the use of your likeness, image, voice, etc. Being on these premises during our event means that you release and hold harmless workshop from any claims or actions that arise as a result of this production. Thank you so much for your support and cooperation.
Talk soon!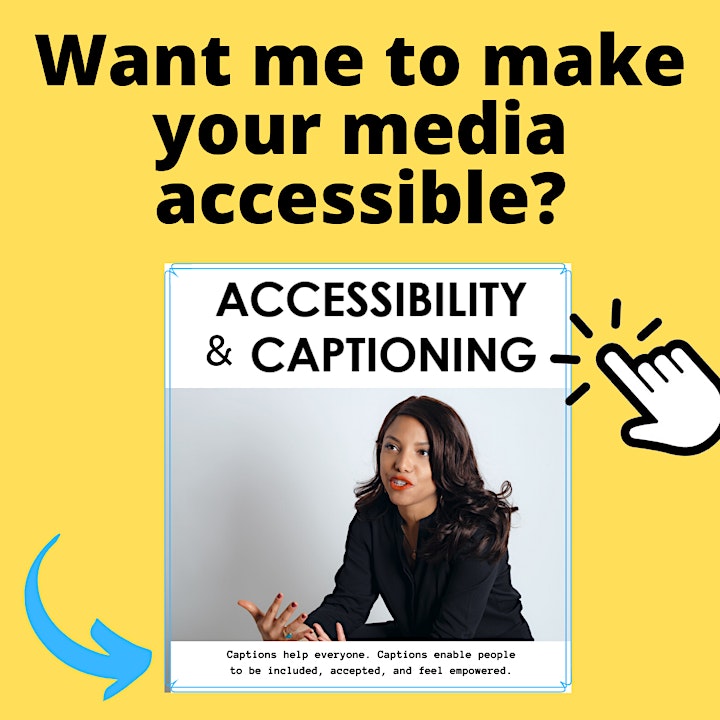 To get your video captioned: