Description
Creating Beautiful Decorative Art with your Nature Images

You've seen the make-and-take painting classes! This is an innovative spin on the concept--but for your photography!
This class will help you create a vision--and turn it into outstanding art for your home - in one day!
Images of wildlife and nature are beautiful, but are not always suitable from a decorative standpoint for hanging on your living room or bedroom wall. They might not match the color palate of your room, or fit your decorative style.
We will conquer the challenge of transformating nature photography into art during this fun and innovative class!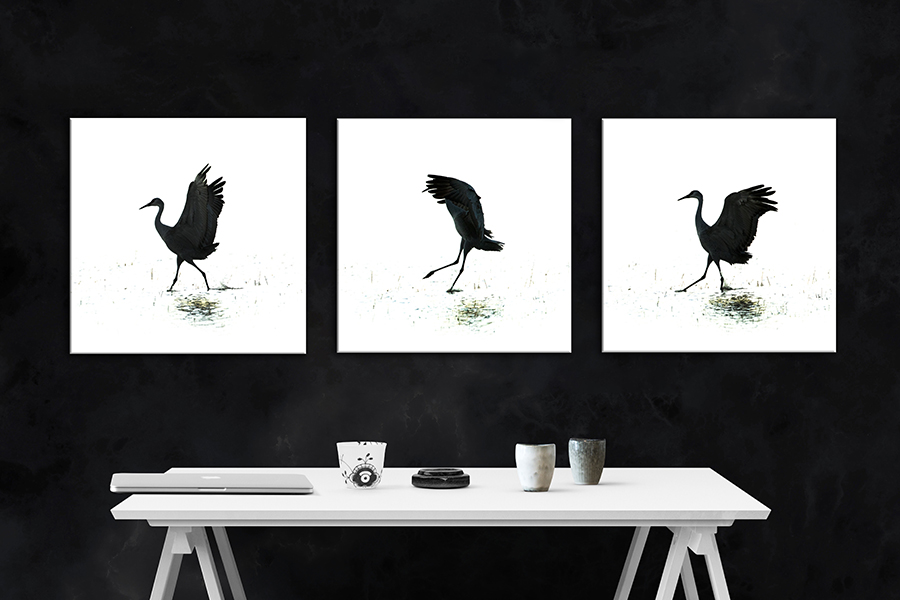 $49/person*
[* Class fee does not include $12.50 admission to Boyce Thompson Arboretum (BTA) for non-members of the park. Admission is free for BTA members.]

What will you learn? A ton!
You will learn what's "in" with decorative trends today. We will choose a well composed series or gallery collage you prefer. You'll learn techniques for creating a well balanced, visually attractive series of images perfect for your home. We'll then spend time in the field shooting for the collage you've chosen to create. Or, you can mix in your own images from your archives!
Lastly, we'll come back into the classroom and learn how to size and process those images to fit the gallery.
For those who wish to print their work, a discount will be provided for those services.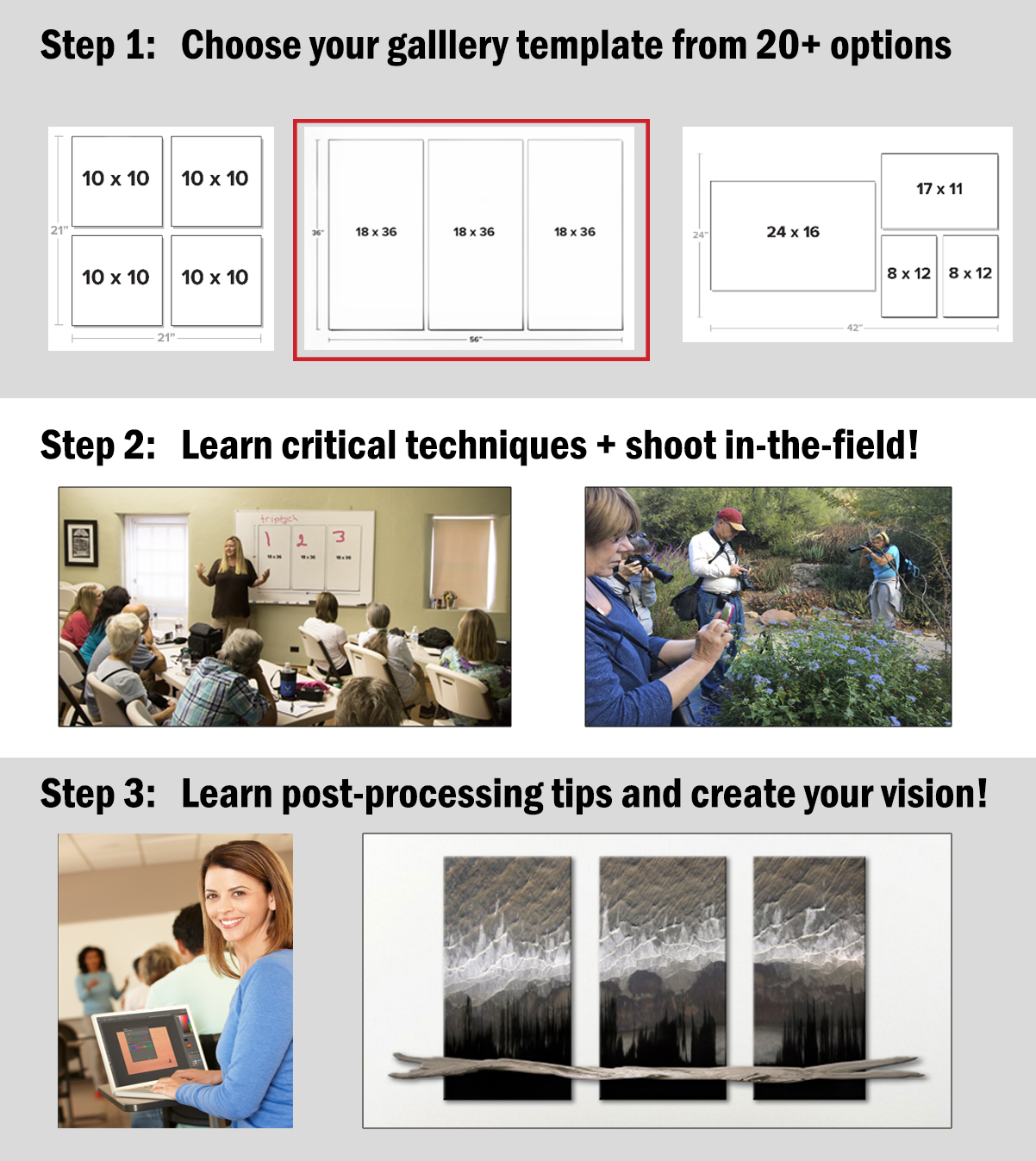 Spend the day creating art that will really stand out and reflect your personal style, taste, and budget! Printing is optional, but you will still learn a tremendous amount about how to innovate and step up your knowledge of how to create visually pleasing images and turn them into collages for your home, office, etc!
What to bring:

Camera and assorted lenses, tripod if desired.
Memory card reader
Laptop and charger. Bring a mouse if you are used to working with a mouse for added control.
If your laptop has very limited storage, bring an external hard drive and connection cord to allow you ample space to offload images from the day's shoot. Please bring some of your other images, too, if you wish to do so, loaded onto your laptop and/or hard drive. (NOTE: Internet is not available at the teaching site so please do not plan to download them from the web during class.)
Please have a photo processing software such as Lightroom, Luminar, Photoshop, or similar.
Comfortable clothing for sitting and walking/shooting
It may be helpful to take a few face-on (e.g., not at an angle) images of the walls in your home where your art may ultimately live. Have those loaded onto your computer or hard drive.
Any snacks, lunch or beverages you may wish to have with you.
Prerequisite knowledge:

Basic working knowledge of photography. You do not have to have advanced skills--but do know how to operate the basics of your camera. Any camera is fine -- even smart phones!
Working knowledge of your photo processing tool (e.g., lightroom, photoshop, Luminar, etc.) We will be talking about post-processing and tips/techniques to pull together the final look of your gallery, but this is not a Processing 101 type class.
Approximate measurements of the space you (may) choose to hang your work. It's not required that you print your work to learn and benefit from this class, but if you would like to do so, knowing the size of the space will be helpful. Again, please bring photos of your room(s) in which these images may ultimately hang.
Get ready to have fun! Bring a friend and let's get creative together!