Jennie Snyder Urman will talk about how she became a showrunner and provide live feedback for audience-submitted elevator pitches.
About this Event
What are some tips and tricks for pitching your TV series?
What's it really like to be the showrunner of hit show?
How do you write a pilot that sets up a show for many seasons to come?
Showrunner Jennie Snyder Urman will answer these questions and many more during this virtual workshop! She'll talk about creating "Jane the Virgin" and "Emily Owens M.D." and executive producing "Charmed" and "Broke." She'll also discuss her experience writing and producing fan favorites like "Gilmore Girls," "90210" and "Lipstick Jungle."
Plus, Jennie will provide feedback on several written elevator pitches submitted by attendees. A few will be chosen for the live critique so that all attendees can learn from the feedback.
After you register, your confirmation email will have a link for submitting your elevator pitch (it will be at the bottom of the email under "Additional Information"). The deadline to submit is noon Eastern on Monday, Nov. 9.
You do NOT need to submit an elevator pitch to attend; you're welcome to come and learn from other examples!
We will email all attendees a link to the Zoom webinar on the day of the event.
ABOUT JENNIE SNYDER URMAN
Jennie Snyder Urman developed and executive produced the CW's Golden Globe-nominated "Jane the Virgin." The show has been honored with a Peabody Award, 3 TCA nominations, 6 Critics Choice nominations, 3 NAACP Image Award nominations, an MTV Movie & TV Awards nomination for Best American Story, as well as multiple Teen Choice nominations, a People's Choice Award for "Favorite New TV Comedy," the Planned Parenthood "Maggie Award for Television," and an IMAGEN Award for best Primetime Comedy in 2015 and 2016. Additionally, the show was named one of AFI's Top Television Programs of the Year. She also executive produces the reboot of "Charmed," and was an Executive Producer on the CBS comedy "Broke." Prior to "Jane the Virgin" and "Charmed," Urman created "Emily Owens, MD," also for the CW. Other credits include "Reign" "Gilmore Girls," "Men in Trees," "Lipstick Jungle," "90210," and "Hope and Faith." Additionally, she wrote the screenplay for the feature film "Something Borrowed" based on the Emily Giffin novel. Jennie Snyder Urman grew up in Rye, New York, and graduated summa cum laude from Princeton University. She is married to Jamie Urman, a cinematographer, and is the proud (and tired) mommy to Theo and Poppy.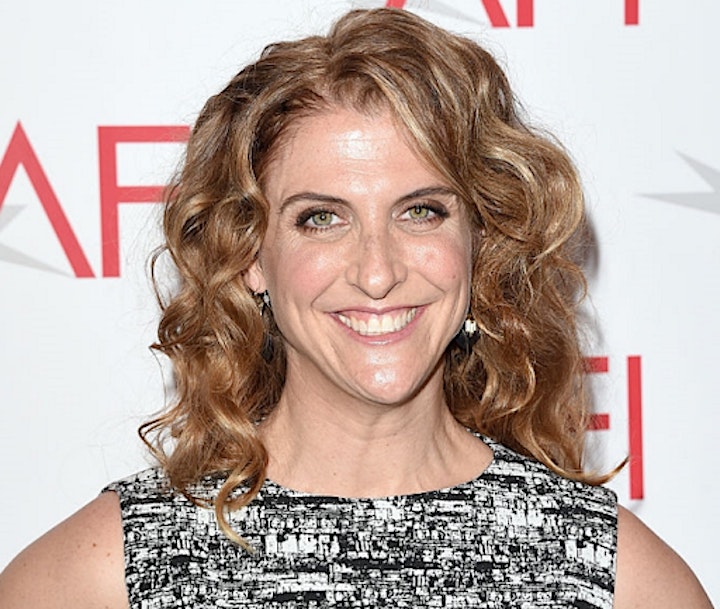 Because we know that the film community has been hit hard at this time, we are making this event pay-what-you-can. All proceeds will go toward keeping Women's Weekend Film Challenge running during this difficult time. As a small arts nonprofit, we depend on donations to run our free film challenges and pay-what-you-can workshops. Thank you for making whatever contribution is possible for you right now.
By signing up for this event, you will receive occasional emails from Women's Weekend Film Challenge for future free and pay-what-you-can events.
ABOUT WOMEN'S WEEKEND FILM CHALLENGE
Women's Weekend Film Challenge (WWFC) works for gender equity by creating opportunities for women to bring their leadership, talents, and stories to the forefront of the film industry. WWFC places professional filmmakers on crews to write, shoot and edit a short film in one weekend and provides top-of-the-line equipment, insurance and workshops. This career-building opportunity is free for participants.
Since its first challenge in January 2018, WWFC has worked with over 700 women to produce 30 short films, which have been accepted to more than 80 festivals. This grassroots, bi-coastal movement combats the gender imbalance of the film industry by providing an intensive networking experience and telling women's stories on screen.
WWFC's virtual workshop series is made possible in part with funds from the Decentralization Program, a regrant program of the New York State Council on the Arts with the support of Governor Andrew Cuomo and the New York State Legislature and administered by the Queens Council on the Arts.