Creating and Launching your Business - Lecture

Thursday, October 26, 2017 at 6:00 PM (EDT)
Event Details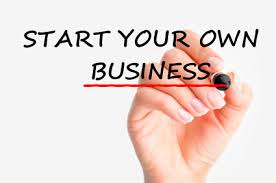 According to Forbes, 8 out of 10 new businesses fail in the first year! So if you are thinking or if you have invested time and money into your business, there is a distinct possibility that you'll lose a lot. That doesn't have to be the case, a good brand and great skills are not enough.  With careful planning, starting, launching and running your own business successfully is entirely possible - even in these challenging times.
This 3 hours long lecture and workshop focuses on what is required to start, or grow your business and covers the main steps required to set up, launch and run it. 
Topics: Are you cut to be an entrepreneur - Dealing with your major enemies - Choosing your legal business structure - Looking at your skills and motivators - Starting from scratch - The principles to start a business and succeed - Steps required to setup and organize a businesss - Marketing and Sales - Getting your first clients - Your professional business image - How to build credibility - Time management - How much to charge (setting prices) for your products or services - Keeping books - Launching your business - Mistakes to avoid - The tools entrepreneurs need to succeed - Keeping books - Dealing with failure - Your initial informal business plan - The top reasons new businesses/startups fail and how to avoid them.
The event is based on lectures given by Roger Kuperways, Ph.D. at NYU for 25 years.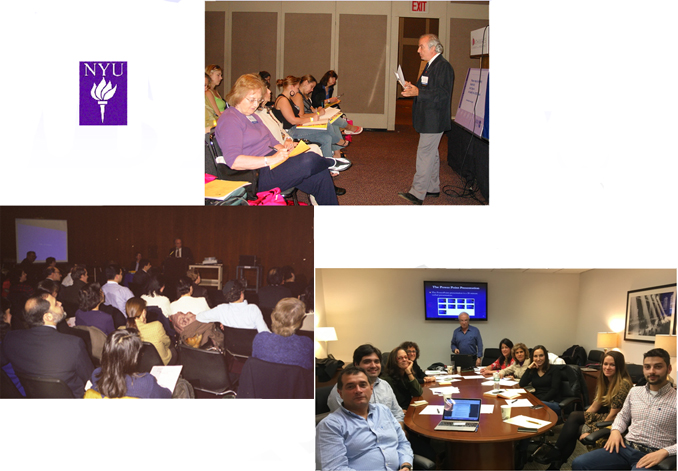 ROUND TABLE - LIMITED SITTING TO 20 PEOPLE
Admission to this lecture is $25
$40 cash only at the door, if not sold out. 
OTHER EVENTS YOU MAY LIKE
---
LECTURES/WORKSHOPS by Roger Kuperways 
Is Starting your Own Business For You?
Creating your Winning Business Plan.
Essentials for Raising Money for Your Business.
How to raise Money from Angel Investors.
Essentials for Starting Your Business.
Developing Winning Elevator Pitches. 
Creating and Launching your Startup.
Encore Entrepreneurs - Going into Business After Retirement 
---
Comments from past events: 
Very informative ...The workshop makes you look at what you are doing and where you want to focus - Robin Antar  
The info based on Roger's experience was very stimulating - Deborah Schull
I very much enjoyed the lecture. I think you gave a very simple and clear overview of what one needs to do when venturing into a start-up. The side benefit, of course, is the input from those attending. You never know what unexpected tips you might get!  Thank you for giving your time to do this.  -- JB Manton 
Loved it! Definitely appreciated all of the members' different insight on each other's ideas. Very informative class. Dr. Kuperways was engaging and funny, and I even came out of this workshop with a new venture idea :) -- Paloma Garcia 
Thank you for a very interesting lecture.  The environment and the participants were very welcoming. Lots of good topics, insights, experiences shared. It was really great. Of course I look forward to attending the next class. -- Lucy Torres  
As usual it was very interesting and I gleaned some valuable insights as well as meeting some great people - Please let me know of any other meetings you have planned -- Fay Julia Meyer  
A knowledgeable host and curious participants and a very welcoming environment ! -- Ify E 
Lot of great advice - Gayatri Martin
It was perfect - I got some great insides how to tackle my ideas, very satisfied - Svilen Filipov 
---
This event is organized by  
The Roger Kuper Institute - Business Education & Consulting
Join our business group on Facebook 
The Principles to Start a Business… and Succeed
When & Where

NYC Office Suites
733 Third Avenue
15th Floor (45 & 46 Streets)
New York


Thursday, October 26, 2017 at 6:00 PM (EDT)
Add to my calendar
Organizer
A Business Coach and Consultant for more than 35 years. He is a life-long entrepreneur and built a multi-million-dollar empire from scratch. He has many years of experience in a variety of businesses and industries and works mostly with business owners, Startups, small businesses and new businesses helping them improve their businesses. 

He is also a Professor Emeritus Entrepreneurship and lectures at trade shows and corporate events on Business issues and Philosophy.