Creating and Implementing a Direct Mail Campaign on a Limited Budget

Wednesday, April 13, 2011 from 12:00 PM to 1:30 PM (CDT)
Event Details
Registration for this event is closed.
Create and Implement a Direct Mail Marketing Campaign
...on a limited budget
In this webinar you learn everything you need to know to conduct your first direct mail marketing campaign.You will receive templates, resources and detailed instructions on how to do a direct mail marketing campaign. You will have access to the recorded video file for future use.
Date: April 13, 2011
Time: 12 Noon Central
Length: 75 minutes
Investment: $79  
Presented by: Jay Ehret of The Marketing Spot - www.TheMarketingSpot.com
Please note: When you purchase your ticket, you will receive a confirmation email shortly after registration. Within 24 hours of regsitration you will receive a second confirmation email containing instructions to watch the webinar, including the online link.
Why Direct Mail?
Because direct mail works:

Studies show that people read direct mail, more than they read email. Upwards of 85% of some demographic segments read direct mail. And over 60% of adults say that they have responded to a direct mail offering.

Meanwhile, spending is up for digital marketing, driving up costs, and lowering response rates. However, spending is down on direct mail, leaving the mailboxes lighter, making your direct piece more visible. The average email inbox receives 60 to 100 messages every day while the average mailbox receives just 1 or 2 postcards.

Direct mail is affordable:

Direct mail is one of the most affordable forms of marketing for a small business. It costs only as much as you want to invest. With direct mail you set your own budget based on the number of pieces you want to send. Invest as little or as much as you want.

Direct Mail is Measurable:

You can directly track response from direct mail, and determine the ROI, or return on your investment. In this webinar we will show you the available tools and resources to track your conversions and we will teach you how to use them to measure your results.

Direct Mail is Flexible:

You can laser-target your potential customers by location, demographic, lifestyle, hobbies. There's almost no restriction on targeting. In addition you choose when you want customer s to receive your message and how often you want them to receive it.

In addition, you can integrate your direct mail campaign with other forms of marketing or direct response: Your website, phone calls, mobile marketing.
Direct Mail Premium Webinar Outline
Part I: The Basics of Direct Mail
The Direct Mail Marketing Process
What's the best form of direct mail
Does it work?
Part II: Creating a Direct Mail Piece
The Direct mail message
The direct mail delivery piece
Postcards
Postcard Template and design
Printing
Part III: Mailing the Piece
Partnering with a mailing house
The mailing list
Postage
Mail preparation
Part IV: Response and ROI
Conversion tools
Delivering the promised goods to customers

What you'll get:
1. Attendance to the live webinar event – with the ability to ask questions. It's not required that you attend the event live (see below) but doing so, it gives you the ability to ask questions during the event.

2. Access to the recorded video – You are not required to attend the event live. The event will be recorded and within 24 hours, you will have access to the recorded video file. You can download it to your archives and refer to it at any point in the future.

3. Downloadable workbook that accompanies the webinar – These worksheets will help you plan and customize your direct mail campaign. There will also be reference materials and resources.

4. Downloadable Direct Mail Layout template – Included in the webinar package will be a template that you can download and use to layout your own direct mail piece.

5. List of resources to complete your direct mail campaign – You can choose to do everything yourself if you want. Everything you need will be in this webinar package. However, if you need help, you will also receive a list of resources for creative design, mailing list services, printing, and postage services.

6. One free month of membership into The Marketing Spot's new premium membership site: Entrepreneur's Edge gives you complete access to all our tutorials and marketing resources.

7. 25% discount on the next premium webinar from The Marketing Spot.

8. Discounts on direct mail services.
Creating and Implementing a Direct Mail Campaign is not just a webinar: it's a resource that you can keep on file and reference whenever you want. Along with the 90 minute webinar, you will receive a comprehensive workbook, complete with Step-by-step how-to's and worksheets that will help your business use direct mail to engage new customers.
**Don't worry if you cannot attend the live webinar broadcast on April 13th, everyone who registers will receive the recorded video file and the workbook that can be downloaded and viewed on demand.
About the Presenter: Jay Ehret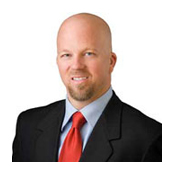 Jay Ehret is a marketing coach, consultant, speaker, blog author, and founder of The Marketing Spot. He helps entrepreneurs and brands build marketing plans based on the four essential spots of marketing: Branding, Experience, Conversation, and Promotion. Jay authors the award-winning Marketing Spot Blog and hosts the Power to the Small Business podcast. His website, www.TheMarketingSpot.com is an online learning resource of marketing tools and tutorials for entrepreneurs.
See our library of free webinars:
When & Where

On the Internet via Go To Webinar




Wednesday, April 13, 2011 from 12:00 PM to 1:30 PM (CDT)
Add to my calendar
Organizer
Jay Ehret is the founder and Dean of Marketing Know-How for TheMarketingSpot.com, a marketing education firm teaching entrepreneurs and small business owners how to become better marketers.
Located near Waco, Texas