Description
Creating an Online Presence for Business Success - Learn how to Make, Market & Measure.

A strong and engaging presence on the internet is a key element for success in this digital age, be it for establishing the brand or for driving sales. But are companies, especially small businesses struggling due to lack of know-how & resources?
Bring your laptop/tablet, come on-board and learn thru a interactive digital session about what it takes to succeed in a today's web centric world!
This Learning Circle aims to provide individuals and small/medium size companies an overview of the crucial elements for building and managing an online presence for their business.
The topics covered are -
Crafting a Web Presence for Success (Make)
Ensuring Visibility on the internet (Market)
Gaining Insights with Analytics (Measure)

Combined together, these will provide a holistic approach to create and run a web presence that can underpin Sales and Marketing efforts for a commercial establishment.

This project is supported by LearnSG Seed Fund. To read more about the past runs of this popular Learning Circle CLICK HERE.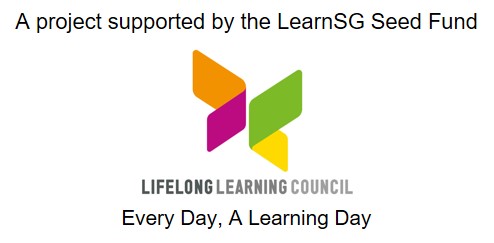 About Azhar Katib:
Azhar is the Founder - Director of WebSell Solutions Pte Ltd
He provides Online Presence Management solutions to SME's – helping businesses gain online visibility with smart marketing methods. Passionate about UX, Content Marketing using Search/Social Media and Web Analytics
He has a rich background in IT & Digital Marketing with over 18 yrs in architecting & developing systems, project management and online presence creation. He has had career stints in India, UK, Middle-East & South-East Asia.
Connect with Azhar on LinkedIn:https://www.linkedin.com/in/azharkatib