Description

Overview
Most of us are implementing Agile teams, but we are not applying Agile and Lean principles to the work being performed at the portfolio and program levels of our organization.
This workshop will provide the principles and practices that will allow you to convert from being a Project Management Office to a Value Management Office. You and your team will learn how to identify the most valuable initiatives, and how to help the organization rapidly deliver value to customers and the business.
Course Description
This workshop focuses on identifying value streams within your organization, and making sure strategy converts into valued initiatives, that are broken down and pulled into delivery teams. We will provide examples and templates that will allow your executives to outline and rank strategic initiatives. We will provide tools for the program level of your organization, that will allow you to score, research, and queue up initiatives for delivery teams.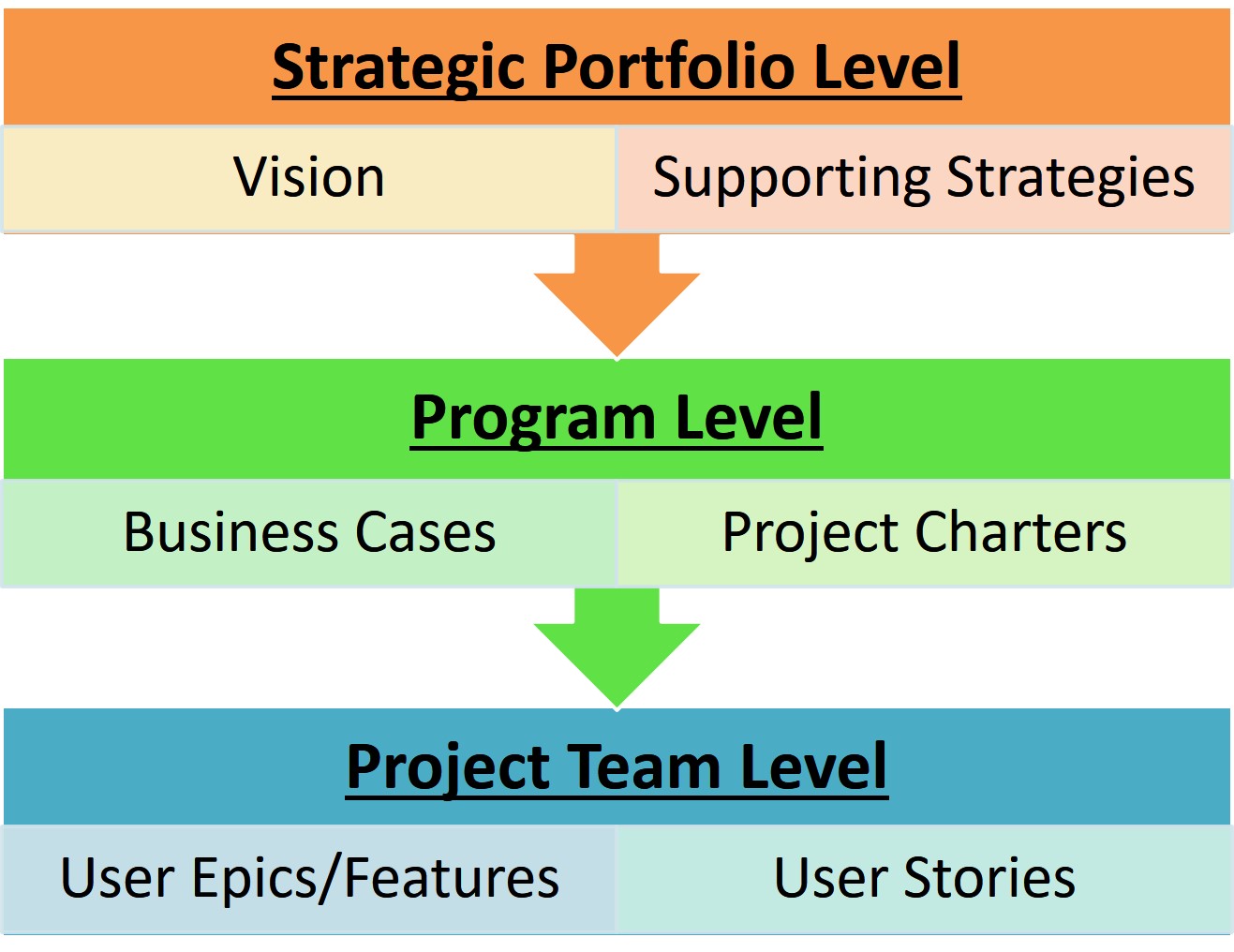 We will also cover common PMO issues such as:
How do we work with both Agile and Waterfall teams?

How do we bring several delivery teams together for larger, program level initiatives?

How do we get the business more involved?

How do we deal with resource bottlenecks?
Course Outline
> The Structure and Workflow of a Traditional PMO
> Identifying Value Streams within your Organization
> What is Your Organization Vision?
> Vision to Strategies
> Ranking and Weighting Strategies
> Roadmapping for Value Streams
> Idea Elaboration
> Concept Evaluation/Research Iterations
> Epic Feasibility and Research
> Scoring Epics with Weighted Shortest Job First (WSJF)
> What About the Financials?
> Determining the Correct Level of Work in Progress
> Pulling an Epic into a Delivery Team
> Delivering Program Level Initiatives
> Working with Waterfall, Scrum, and Kanban Teams
The workshop is highly interactive with numerous exercises and activities. You can bring real work your organization is currently pursuing and use it for the exercises, to make the workshop more contextual
Process Tools You WIll Leave With
> Elevator Statement Template
> Focus Matrix Template
> Feasibility Evaluation Guide
> Research Iteration Guide
> Project Intake Checklist
> WSJF (Weighted Shortest Job First) Cheat Sheet
> Business Case Template
> Kanban Portfolio Management Workflow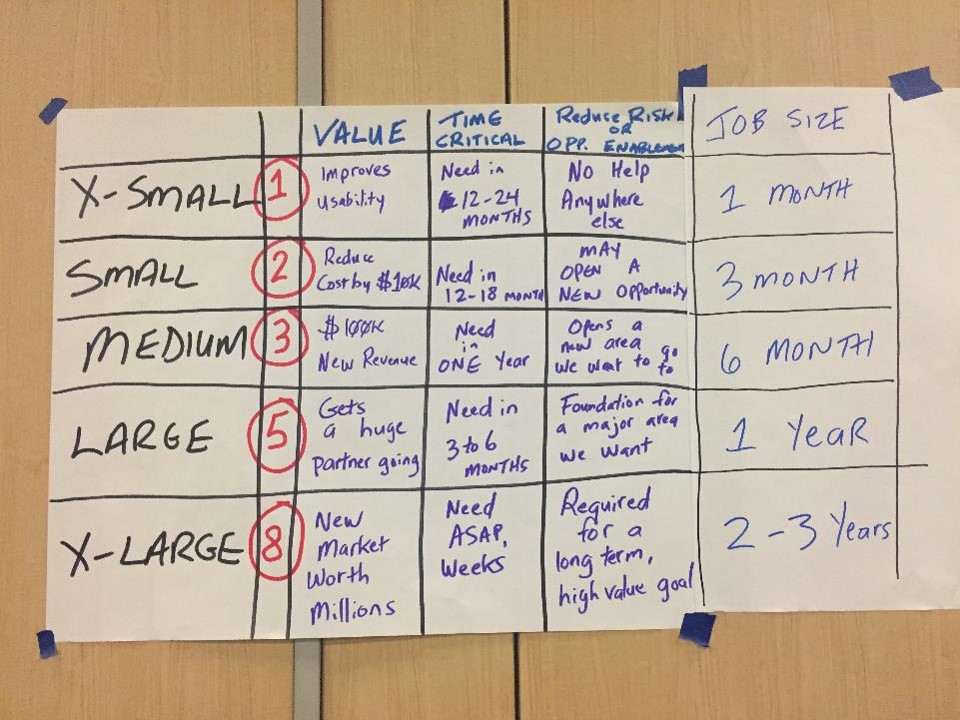 Who Should Attend
This workshop is for anyone who works on technology or software project teams and especially folks in leadership positions for portfolio or program management. Previous attendees have included: project, program and product managers; business managers and analysts; product owners; scrum masters, systems analysts, developers, technical leads, and executives.
Agile experience is not required to attend this workshop.
Experience working with IT or on software projects would be helpful but not necessary.
There will be breakfast pastries, lunch, and refreshments available throughout the day.
This workshop is worth 7 PDUs.
7 PDUs - Category B - (5 Technical - 1 Leadership - 1 Business Management)
NOTE PAYMENT CAN ALSO BE MADE VIA CHECK. Email greg@gssolutionsgroup.com to arrange payment by check, or phone (206) 854-9229.
About Greg Smith – Enterprise Agile Trainer/Coach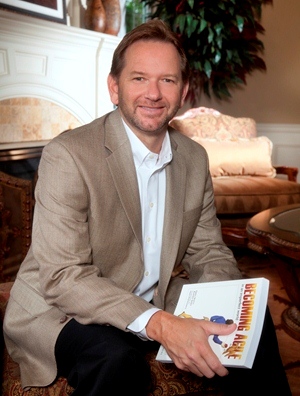 Certified Scrum Master, Certified Scrum Product Owner, PMI-Agile Certified Practitioner™, Certified Scrum Professional,Certified Scaled Agile Framework™ Consultant.
Greg Smith is an Agile coach and trainer who leads practical and successful Agile transformations for all types of organizations. Greg leverages his experience as a Product Manager, Program Manager, Development Manager, Scrum Master, Project Manager, Developer, and Business Analyst to help create Agile frameworks that thrive.
Greg has helped numerous Fortune 500 companies and major institutions move to Agile including CDW, Microsoft, Exxon Mobil, JP Morgan Chase, StubHub, Stanford University, Autodesk, First Data Corporation, Fannie Mae, Expeditors International, Lexis Nexis, New York City I.T., State of Idaho, State of Washington, Halliburton, The Joint Commission, TD Ameritrade, IMF, and the World Bank Group.
Greg became the instructor for Agile Project Management at Bellevue College in 2005. In 2009 Greg authored Becoming Agile in an Imperfect World. This book has helped a number of companies move to a more effective development lifecycle, and is often used as a guide for entire project teams.