Creating a Winning Team and Culture - Studer Community Institute Leadership...
Description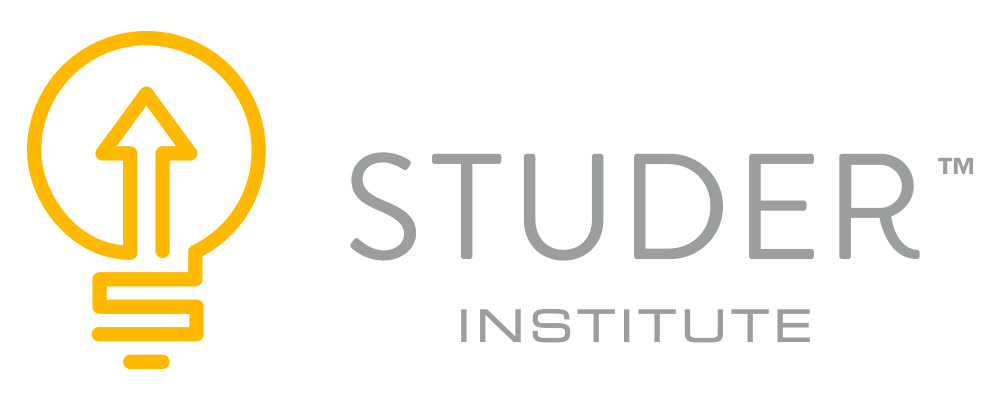 Building a winning culture isn't easy, yet without a winning culture, most top executives agree a company is "doomed to mediocrity," according to Bain & Company's latest worldwide survey of management tools and trends.
The 2017 Panama City Leadership conference will feature actionable strategies to improve performance and get results, including how to:
Define values and ingrain them in everything you do.
Perform a culture audit.
Create an environment of trust.
Focus on results and build

accountability.

Explain "the why."
Be a storyteller and communicate with clarity and consistency.

Be able to work effectively with others.

Drive negativity out of the workplace.
Quint Studer, Founder of the Studer Community Institute will welcome attendees
Capturing Hearts and Minds
with Quint Studer,
Founder of Studer Community Institute
People spend a lot of time at work and give a lot of themselves to their job. Research shows how satisfied workers feel in their jobs now determines their overall happiness with life. Feeling like they're part of something special, something bigger than themselves, is key to having an energized and engaged team. Leaders have a direct effect on employees' well-being and performance; in fact how leaders and organizations make people feel in their jobs has the greatest impact on their performance by far.
When leaders are open and transparent the team can understand what's going on and how they fit into the big picture. This in turn helps create a compelling purpose for the team.
Greatest success comes when all employees are on board; when they're coming to work not just with their hands, but with their hearts and minds too.
Engage your Customers, your Employees, and your Community
With Daniel Pennington
Presentation Coach
Each of us knows the what and how of our organization, but your audience is really interested in why they should engage with you.
Start your engagement with your why and an unforgettable story to clearly articulate your message. Your results? Fully engaged and emotionally connected followers of your brand.
With examples from Apple, Harley Davidson, Martin Luther King, Jr., and others, Daniel trains business leaders how to communicate in a way that inspires trust and commitment and makes you stand out from everyone else in your field.
Packed full of practical and tactical techniques you can use immediately, Daniel uses real life examples from his 35 years in television to equip business leaders. His focus on storytelling teaches us to connect our product, service, and brand to customers on an emotional level.
Inspire your staff. Engage your community. Build a tribe around your brand.
Are you ready to get engaged?
Yippee, Another Day in Paradise!

...driving negativity out of the workplace
with Liz Jazwiec


Author and Keynote Speaker
Have you ever worked with a crab? You know, the type of people that complain about everything, even free food! Then you understand that continuous workplace negativity saps the energy out of an organization and distracts everyone from work and productivity. It is not okay to come to work every day in a bad mood because the job is hard! This is the message that Liz Jazwiec will discuss by telling her personal story, laced with her notorious humor and effective tools to manage morale, eliminate victim thinking, and have fun.
Using real-life examples and anecdotes from her bestselling book, "Eat THAT Cookie!" Liz will provide insights to make positive thinking work for you and the shadow you cast on others. She concludes with a straightforward approach to the connection between job satisfaction and success, creating an enjoyable workplace and choosing to be happy.
A limited number fo sponsorship opportunities are available.
Contact nwebb@studeri.org for more information.


Date and Time
Location
Gulf Coast State College
Advanced Technology Center
5230 West Highway 98
Panama City, FL 32401