Description
Many make it to Hollywood with the goal of experiencing the glitter of stardom in front of the camera. But a little known fact is that voice-over stars have found a viable and highly lucrative career path with less competition.
Be it a video game, movie trailer, commercial spot, or promo, learn how to launch and further a successful career in voiceover working "off camera." This is a can't-miss opportunity for actors, directors, producers, agents, executives, and voice-over talent.
Ever considered being the voice of your favorite cartoon character or having recurring passive residual payment checks in your mailbox regularly for years in exchange for 15 minutes in a recording booth on a tv commercial?
Voiceover is satisfying, creative, fun, and extremely well paid. IVY Entertainment in conjunction with Garden of Sound Voice Over Studio host you for an afternoon to help you learn the fundamentals of voice-over as a viable career path.
Come learn:
How to strategically create a successful career in the voice over industry
How to market yourself for voiceover
The do's and dont's of voiceover auditions
What you should look for in a voice-over agent
Basic preparation for off camera work vs. on camera
The distinction between different kinds of voice-over work and how to save time and money by identifying which is right for you
*SPECIAL* There will be a select few chosen to record a reel segment complete with a cold read and full critique in the VO booth at a later date.
*BONUS* A one-hour session with Rick Zieff at Gardens of Sound will be provided to a lucky attendee.
The salon will also include an exclusive networking opportunity for guests and panelists along with concessions from the District by Hannah An.
Run of Show:

12:00 - 12:15 - Check In
12:15 - 01:40 - Lecture
01:40 - 02:00 - Q&A
02:00 - 02:30 - Networking
Instructors:

Rick Zieff (WB, "The Tom & Jerry Show"):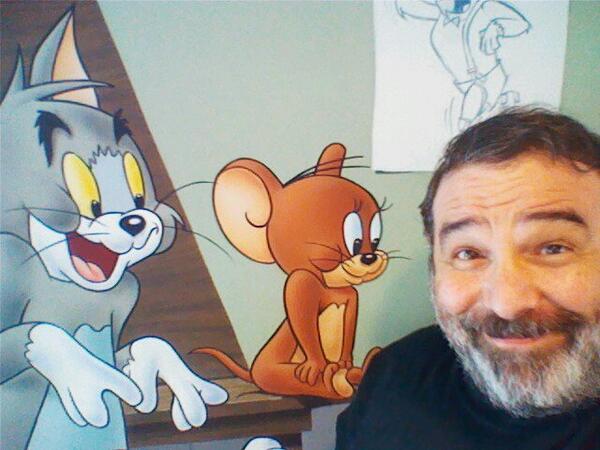 Rick Zieff has been immersed in the entertainment industry for over twenty-five years. He has produced, directed, cast, written, and acted.
Rick currently voice-directs and stars in the new animated series "Get Blake", which launched on Nickelodeon in April 2016, and voices roles on "Clarence", "Space Racers", "Yo-Kai Watch", and is thrilled to start season 3 as Spike the dog on "The Tom and Jerry Show" from Warner Brothers. Other projects include casting and directing a "motion comic" for Cie Studios and developing two animated pilots. Cartoon Network was the home of the "Gundam" series Rick directed (and starred in) for two seasons. Rick also wrote and produced TV promos for full seasons of WB shows, such as "One Tree Hill", "Third Watch", and "Gilmore Girls".
Rick has become the go-to man for Alternate Reality Game (ARG) casting and voice-directing. Among his numerous credits are the online games for "The Dark Knight", "The International", "Pirates of the Caribbean", "Tron: Legacy", and "Dig". Rick also helped voice-cast the pioneering web series "The Soul Patrol".
In a world of branding and viral marketing, Rick Zieff's clients, such as Sony, Disney, Dreamworks, G4, Activision, Sunrise, Bandai, Pioneer, Nitto, Jell-o, Hasbro, Microsoft, and Leap Frog, keep him busy with a variety of marketing and promotional projects.
In 2017 Rick was recently nominated for a Daytime Emmy in the category of Outstanding Performer in an Animated Program for his work as Spike the dog in the "The Tom & Jerry Show"!
Lynda McCarrell (Voice-Over Agent, McCarrell & Associates):

Lynda McCarrell has been guiding voice careers for over 20 years. Her strong background in theater and academia, and her work with some of the top agencies in the voice industry, have enabled her to nurture the creative spirit of her clients.
Sponsored by: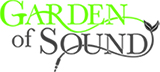 Garden of Sound opened in August of 2005 and soon grew to be the voiceover studio for creative people to work in a relaxing and beautiful environment. Luminaries like David Lynch enjoyed meditating in the garden and actors like Peter Fonda and Michael York walked up the path and into the small studio. Garden of Sound always prided itself by keeping rates affordable for all local actors and producers alike. This deep-rooted "LA community feeling" is what allowed Garden of Sound to grow over the years to become one of Southern California's top friendly go-to Voice Over Studios!