Creating a Safe Space: Supporting All Youth, Regardless of Sexual Orientation, Gender Identity or Gender Expression

Wednesday, June 18, 2014 from 5:30 PM to 8:30 PM (EDT)
Event Details
The Gay, Lesbian, and Straight Education Network (GLSEN) has created effective and impactful Professional Development trainings based on 20+ years of experience and research. GLSEN Tampa Bay's Certified Trainers will guide participants through various activities aimed at empowering professionals in their ability to ensure all youth encounter a safe and respectful environment. Participants will be enabled with skills and knowledge to generate more inclusive and authentic respect and rapport with their lesbian, gay, bisexual, transgender, and questioning (LGBTQ) students.
3 Ho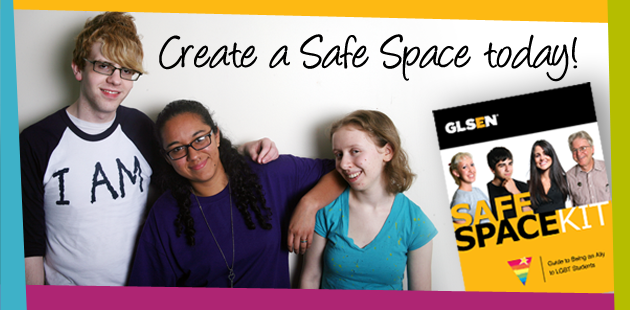 Participants will…
Increase knowledge of LGBT student experiences in school

Improve understanding of the definition of and need for allies for LGBT youth

Develop awareness of prevalence of anti-LGBT language and behavior in schools

Increase knowledge of strategies to be used to combat name calling and bullying

Increase willingness to advocate for the rights of LGBT students and ensure safe schools for all

Increase access to resources and referrals, including a FREE copy of GLSEN's Safe Space Kit!
June 18th 2014
5:30 to 8:30 PM
In the Sykes Board Room
@ Crisis Center of Tampa Bay
One Crisis Center Plaza
Tampa, 33613
The Gay,
Have questions about Creating a Safe Space: Supporting All Youth, Regardless of Sexual Orientation, Gender Identity or Gender Expression?
Contact Crisis Center of Tampa Bay
Organizer
Crisis Center of Tampa Bay
At the Crisis Center of Tampa Bay we offer help, hope and healing to all people experiencing life's problems and challenges, big and small. We are located in Tampa, Florida, and provide services throughout the State and beyond.

We can help you deal with the devastating trauma of sexual assault or abuse, domestic violence, financial distress, substance abuse, medical emergency, suicidal thoughts, emotional or situational problems.

We are here 24 hours a day, 365 days a year.

Dial 2-1-1 where you will receive free, confidential crisis counseling, along with referrals to a Crisis Center service or to over 4,600 other community resources. 
Creating a Safe Space: Supporting All Youth, Regardless of Sexual Orientation, Gender Identity or Gender Expression