Creating a Mindfully Organized Life - How to start your day in an organized...
Description
Life is busy and at times it is difficult to keep our environment and our life organized.
When we are unorganized, we become frustrated and it can be a challenge to get out of the clutter and chaos. When we are organized, we feel a sense of calmness and our day will flow much smoother.
Let's work on how to make sure we start our day in an organized way and create a morning that will set us up for success.
Our host, Cherie Cox is a Home and Life Organizer who is passionate about creating spaces that function and flow and helping others clear their mind clutter. Through years of living minimally and self-discovery she learned and saw firsthand how being organized can truly enhance happiness and is here to help others live the same way.
Housekeeping:
- $5 fee secures your spot. Please register prior to the event.
- We ask that you purchase a beverage at minimum to support the venue.
xo
Cherie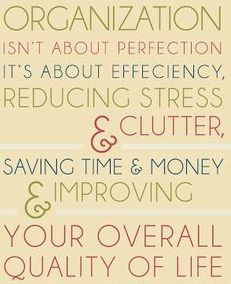 Date and Time
Location
Refund Policy