About this Event
Take a day off to renew and make new friends on the healing grounds of Oakleaf Cottage. When you return from this retreat, you will have the skills to create a beautiful practice that takes you out of the daily grind and into an immersive, mindful state every time you take the yoga mat.
You Will Learn...
In this workshop you will learn to deliberately create a feeling of connection to yourself when you practice yoga so that it becomes a feeling you can return to over and over again every time you get on the mat.
This day retreat is designed for yogis of any level of practice. It is the perfect workshop for a more experienced practitioner to take along with a friend is new to yoga.
New to Yoga
If you are new to yoga, you will learn how to perform a sun salutation along with instruction. This helps new yogis have one thing they can do well and practice on their own. Because the sun salutation is commonly taught in yoga classes, knowing one version really well makes it easier for beginners to feel at home in a class, Although new practitioners may not be able to create that lost in the moment feeling every time they hit the mat quite yet, they will have the skills to do it once they get the hang of the physical actions of the postures.
Intermediate Yoga Practitioners
For those who have been practicing yoga for a while, you will have the tools to create a personal practice where you feel completely immersed in the moment. Intermediate level students will be able to perform a sun salutation on their own with a flowing quality of easy connection to breath throughout the sequence.
Advanced Yoga Students
Advanced yoga practitioners will learn how to sustain postures for long periods of time without creating unnecessary strain. This will help advanced yogis to sustain poses longer, and work more deeply into them.
Yoga Teachers
Yoga teachers will find this retreat help them to develop better cues to help their students understand how breathing and movements interconnect.
Event Agenda
8:45 am Shuttle Service to Venue Begins
9:00 am - Noon Morning Session: Begin the day learning what mindfulness is and exploring mindful movement in your own body in the beautiful event barn of Oakleaf Cottage.
Noon - 1:00 pm Lunch A vegan box lunch is included in the cost of the workshop. Socialize with other guests or take the time to stroll the beautiful wooded paths of the Oakleaf Cottage grounds.
1:00 pm - 4:00 pm Afternoon Session Return to the event barn to learn how to create a mindful practice every single time you practice using specific triggers throughout your practice.
After the Retreat Return Home Bring the retreat experience home. Use the practice guide (and optional home practice videos) to return to a blissful, mindful state whenever you need to destress.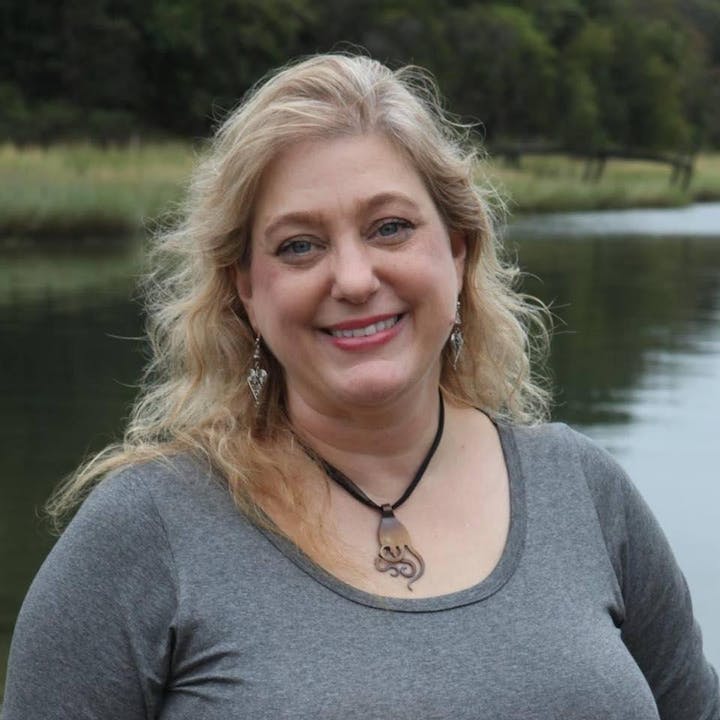 About Your Instructor
Suzanne Dulin began her practice of yoga over 30 years ago, when she spontaneously entered a mindful state of consciousness for an entire day.
A year later, she took a PE class in yoga and found that she could more consistently return to that state by practicing yoga.
Determined to become an excellent teacher, she studied many styles of yoga over 3 decades of practice (Iyengar, Anusara, and Kripalu included).
Once she could get into all the pretzel poses, she still was not able to consistently return to that deep state of immersion in the present moment each and every time she took the mat.
She sought out teachers that could help her understand exactly what created that state of awareness and how to practice deliberately to achieve it in order to be able to teach her students step by step how to do it themselves.
This search led her to her mentor Yoga Master Erich Schiffmann, who calls his style Freedom Yoga. In Freedom Yoga, you learn the skills to tune in to your own body's wisdom and to create a personal practice that leaves you energized and cared for.
Suzanne also trained with Donna Farhi, author of The Breathing Book, among many of her publications, and much of her work is the basis for this workshop.
Suzanne is the founder of Get a Bigger Boat, which provides services to yoga practitioners and teachers who want to create digital products such as videos, online courses, and audio recordings, in order to help them spread their own unique teachings to the world. She is currently producing her own online video based course: Breath by Breath: Immerse Yourself into a Mindful Yoga Practice Every Time You Take the Mat.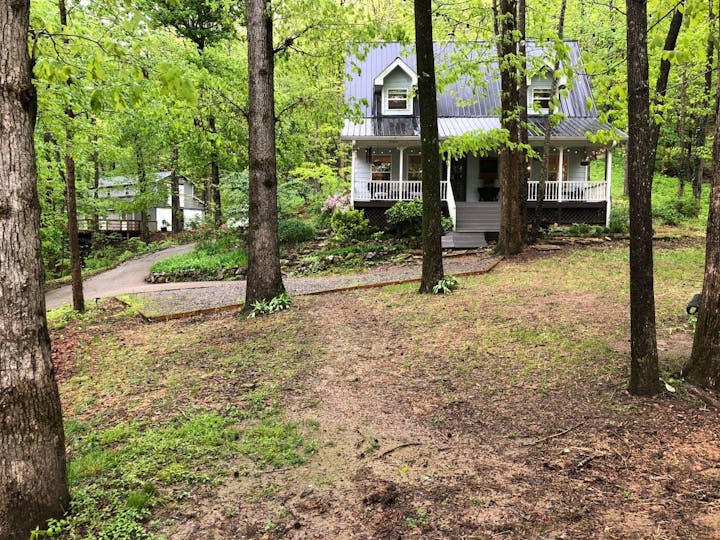 About the Venue, Oakleaf Cottage
Oakleaf is conveniently located near Chattanooga TN, bordering Cloudland Canyon State Park. It is an easy and scenic 24-minute drive from downtown Chattanooga, and 2 hours from Nashville, Atlanta, Birmingham and Huntsville.
The yoga retreat will take place in the restored barn, which is sheltered by the forest in the 28 acres of wooded grounds.
Weather permitting, lunch will be served outdoors on the grounds; in case of rain, lunch will be served inside the barn.
Stay Onsite
To make this an especially restorative time of renewal, some accommodations are available overnight in the main house of Oakleaf Cottage. You may also inquire about affordable hotel options nearby.
– Sleeps 8-10 comfortably
– Has 4 Bedrooms and 3 Baths
– Includes a full kitchen with double ovens, 5 burner gas stove, and lots of counterspace
– Is remote but still has High Speed Wireless Internet and SmartTV
Email cottageatoakleaf@gmail.com for details on rooms available
To inquire about reservations for rooms in the house, email Cris at cottageoakleaf@gmail.com