Creating a Culture of Tomorrow

Saturday, April 6, 2013 from 6:00 PM to 9:00 PM (PDT)
Event Details
What drives you? 
Creating A Culture Of Tomorrow invites participants to ask this question, and to explore the possibility of a world where everyone lives and creates from a source of true desire and passion. Join us on April 6th in an intimate salon setting amidst world-class art at Gina MW Gallery.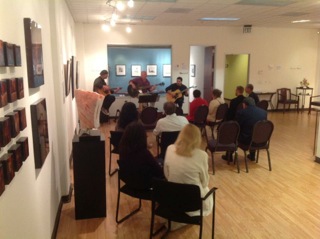 WHAT:
Four prominent community leaders will share their perspectives on success, leadership and life's challenges. Then, breakout groups will allow for a more in-depth discussion with each individual speaker. After the presentation and discussion, participants can enjoy refreshments and live music from local indie band Feed the Feeble, while taking in the world-class art for sale at Gina MW Gallery.
Breakout topics:
Creative Living For Everyone

Driving Momentum Behind Social Change

Exploring Your Seeds Of Inspiration

Loving Your Full Plate
WHO:
All visionaries, artists, do-gooders, entrepreneurs, outside-the-box thinkers, community leaders, creative and curious souls, career explorers or just anyone looking to create positive change are enthusiastically welcome to attend.
HOW:
Guests can RSVP at cultureoftomorrow.eventbrite.com for free, or offer a donation to benefit Shift Long Beach, a project of 501(c)3 nonprofit The Catalyst Network of Communities.
10% of all art sales from Gina MW Gallery on this evening will also benefit Shift Long Beach.
MUSIC:
Feed the Feeble is a three-piece indie-jazz band that may lift your soul to new heights.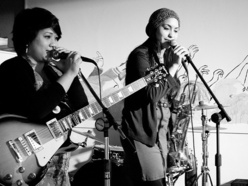 Seventh chords, a finely resonated trumpet, and an airy voice reminiscent of bossa nova is a recipe Feed The Feeble has worked on since 2008 when the trio (Chris Walker, Vanessa Acosta, and Menchie Caliboso) first convened over their love for music. Feed The Feeble recorded their first EP in January 2010 and released their second EP, Between Sessions, in February 2013.
To listen, go to http://feedthefeeble.bandcamp.com/
SPEAKERS:
Christopher Covington is a youth leader and dedicated activist in the 6th District.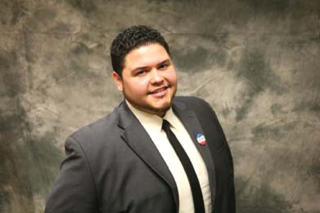 Raised by a hardworking single mother on Section 8 and Welfare, Chris has overcome many tough circumstances, such as bullying and drug usage in his household, to become a proactive citizen. Chris currently serves as a Building Bridges Youth Coordinator on behalf of the California Conference for Equality & Justice (CCEJ). In addition, he is the Vice-Chair of the Long Beach Building Healthy Communities Initiative and is a current board member of the Latin American Community Center.
Greg Matigian is a certified visionary coach and founder of The True Life Initiative, a program designed to activate the potential in people and inspire everyone to live the true life they desire.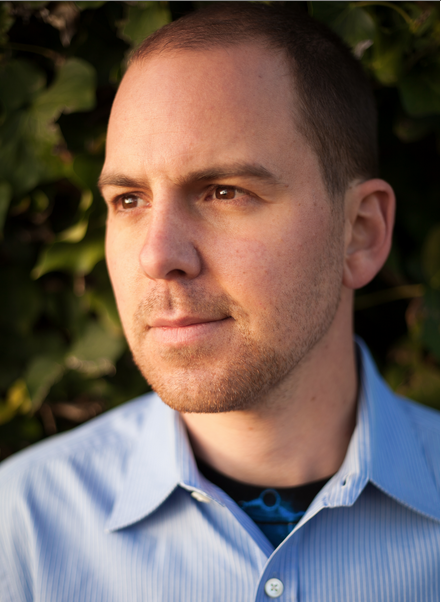 Greg Matigian has spent ten years studying spiritual practices such as kung fu, Taoist philosophy, Buddhism and yoga to emerge as a "potential activator": he encourages people to explore their own unique driving forces in order to bring more awareness, joy and fulfillment to their lives.
Christine Petit is a writer, educator, and community organizer.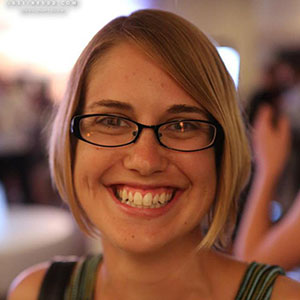 She is a co-founder of the Long Beach Time Exchange and serves in several community organizations, including the Long Beach Coalition for Good Jobs and a Healthy Community. Christine currently facilitates monthly gatherings where women explore their creative dreams. She aims to help everyday people increase the creativity in their lives, even if they don't necessarily identify as artists.
Chef Lizette is a professional chef, public speaker and entrepreneur dedicated to creating a platform where encouraging the benefits of "good food" take center stage.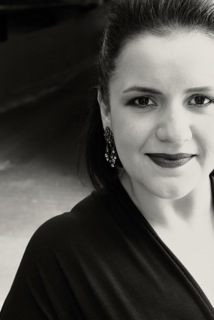 Proudly celebrating 22 years feeding folks from all walks of life from world leaders and celebrities to the general public, Lizette has maintained a passionate enthusiasm for her craft.  Through her signature speaking engagements she engages audiences to explore new ways to living a fully expressed life "one meal at a time." She currently works with schools, corporations and organizations to advocate using food as the catalyst for living well.
###

Shift Long Beach's mission is to create positive social change and sustainability in Long Beach through educational, interactive events that empower local communities.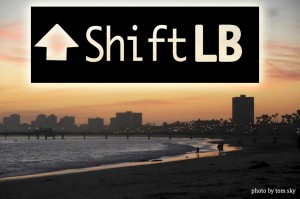 We aim to provide a platform for artistic expression, promote sustainable living options, and create space for discussion of diverse perspectives on issues that affect the quality of life in Long Beach. Our events include multiple forms of interactivity—from live art to local music, and from film screenings to discussion circles. We participate in The Evolver Network and are fiscally sponsored by, and a project of, The Catalyst Network of Communities, a 501(c)3 nonprofit.

To learn more, go to http://www.evolvernetwork.org/long-beach/
Gina M Woodruff Gallery opened in August 2011. The owner is Gina M Woodruff, CEO, entrepreneur and artist. Gina is a successful business owner of over 25 years in the community service industry. She is an active leader of social events that bring together individuals with similar interests, such as travel, dining, entertainment, the arts and networking. The gallery exhibits art that has been created by passionate, full-time Award Winning artists.
To learn more, go to http://www.ginamwgallery.com/
When & Where

Gina M.W. Gallery
5555 E Stearns St
#203
Long Beach, CA 90815


Saturday, April 6, 2013 from 6:00 PM to 9:00 PM (PDT)
Add to my calendar
Organizer
The mission of Shift LB is to create and support consciousness-raising events, initiatives, and projects in Long Beach, California.
We believe that economic, social, spiritual, and environmental crises of our time are deeply connected, and that they negatively affect the lives of Long Beach's diverse residents today. We also feel that there are many opportunities for deep learning and transformation when people are able to share their insights with the broader cross-section of residents through discussion and creative arts.
To these ends, we specialize in collaborative partnerships, event logistics, community outreach, online media and street promotion of consciousness-raising events, initiatives, and projects aligning with our mission.
Ultimately, we envision a city where all communities share high quality of life, and where all communities deeply value cultural exchange, compassion and mindfulness, and mutual respect as paths to innovation and sustainability.
Creating a Culture of Tomorrow