Creating a Business You Love: Making Your 4th Quarter Profitable and Fun; S...
Description
***NEW*** BUFFET LUNCHEON: Include gluten free, vegan and vegetarian @ $15 (includes tax and tea). The first 25 registrants receive ONE COMPLIMENTARY GLASS of WINE with lunch!
Enjoy a wonderful Lunch & Learn at Village Grille by the Fireplace, networking with ideal referral partners, and learn with Excelerate Experience's Speaker Regina Loveless in a lively conversation about how to best ....
Create a Business You Love by
Making your 4th Quarter Profitable and Fun
Do you ever feel the drag of your business after pushing yourself for 9 months? Come get great tips on keeping things balanced and fun. We'll help you finish out 2017 with a bang!
This is our SEPTEMBER offering to Excelerate Experience friends and their friends and ideal referral partners!
$15.00 to Attend by CLICKING THIS LINK!
Reconnect with those you met at Excelerate and new colleagues from the February, March, April, May, June, and July's "Final Friday" Business EXCELERATOR Luncheons! Seal the deal by learning some really FUN things about how easy it is to INFLUENCE results by being the go-to person in your industry!
Door prizes are in the mix!
SPONSORSHIP spot is still OPEN for September Lunch & Learn! $125.00 gives you 5 minutes before our Speaker!! What we really need and want to know about the value of your unique solutions!
---
Meet our July presenter, Regina Loveless, Revealing-You.com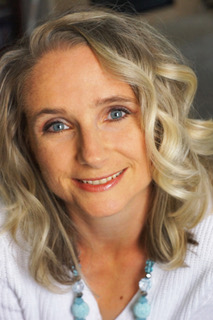 Regina Loveless is an intuitive coach for women entrepreneurs around the world with her transformative individual and group programs. She leads the group "Inspired Women in Business" and loves taking heart-centered women to the next level, magnifying their impact, creating a powerful business structure, and connecting them to higher sources of support so they can fulfill their life's mission. You can see more of her at www.reginaloveless.com.
Don't forget to grab purchase your ticket above ... and GET your Excelerate Experience 2017 November 3, at www.ExE2017.com