Description

From August 25 to 28 we welcome all CreatiFI projects, who got selected to participate in the first FIWARE Open Call, in Barcelona.
The main purpose of those 4 days is that each of the 58 projects will present the status of their prototype in front of the jury (not public event) in order to get the final payment as part of the FIWARE Acceleration Program.

Although you have already booked the pitching time and we are waiting to meet you in Barcelona please make the registration and book your place in workshops via this site on 20th August at latest.
We are inviting investors and mentors to meet you in Barcelona. You are also warmly welcome to participate get together event on 25th and the networking dinner on Thursday 27th August.

Below you can find practical information of the event.
If you are missing something do not hesitate to contact us info@creatifi.eu.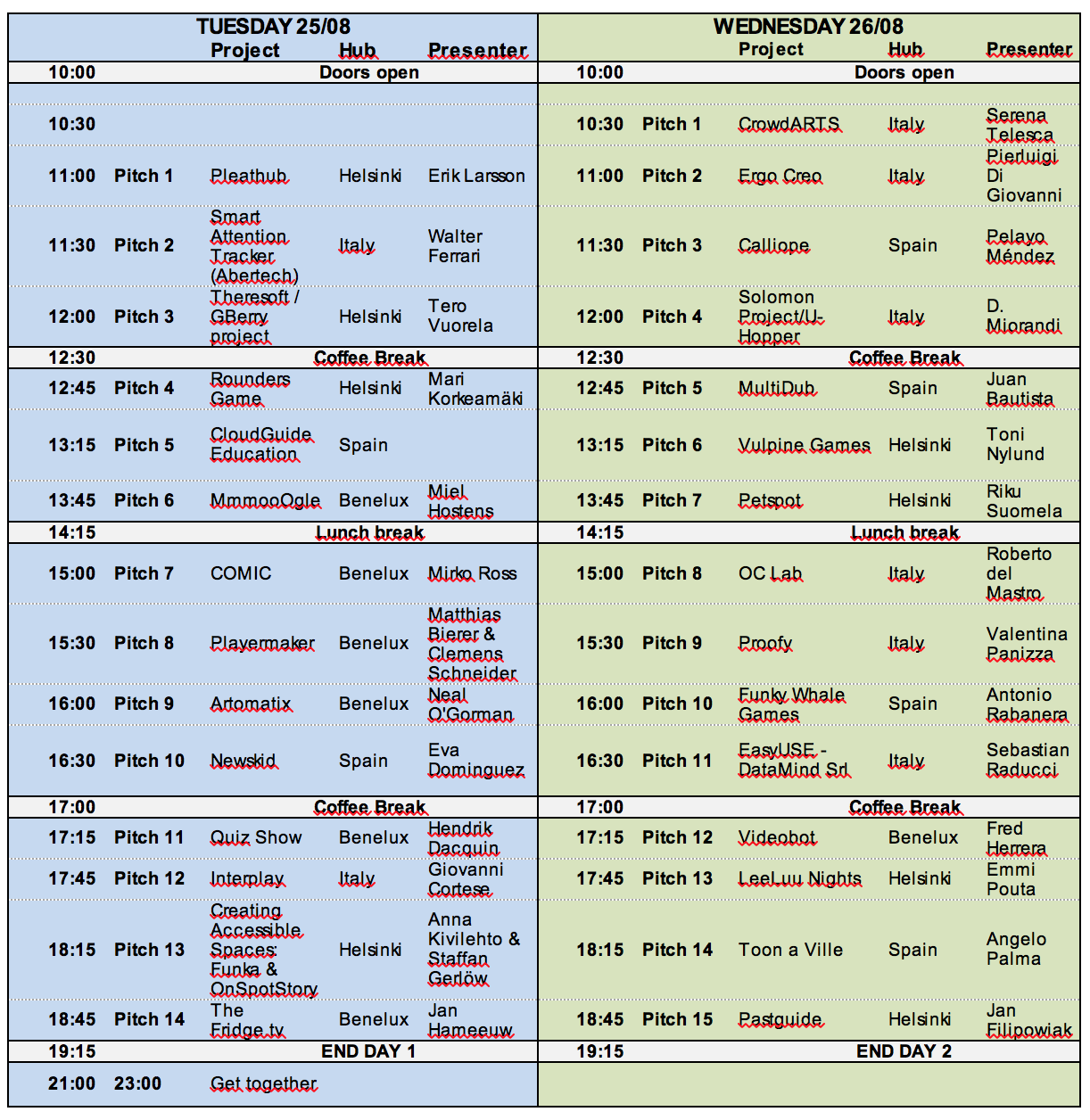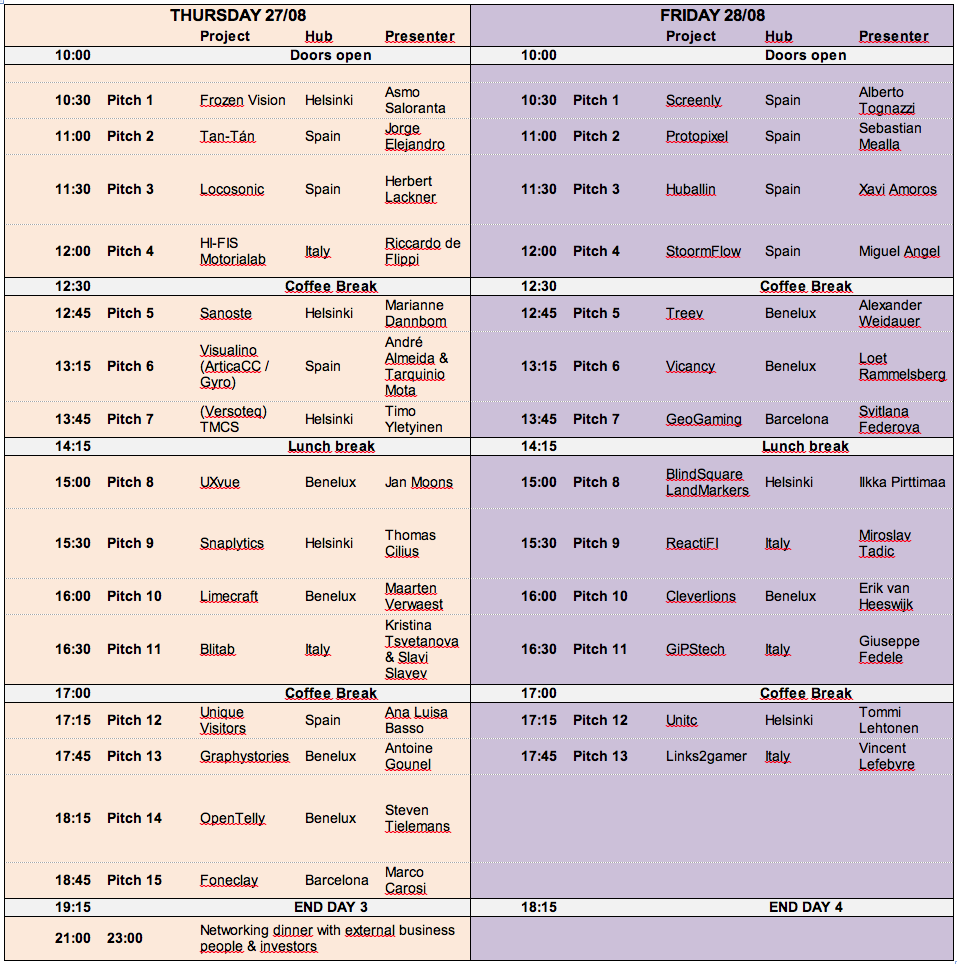 PRACTICAL INFORMATION FOR PROJECTS

Venue
Disseny Hub Barcelona (Address: 37-38 Plaza de les Glories Catalanes, Barcelona) http://www.museudeldisseny.cat/en

Getting there
Metro: Línia 1 Glòries (c. d'Àlaba) Bus: Lines 7, 92, 192, H12
Tram: Trambesós T5, T6 - Glòries
Bike: Av. Meridiana - Metro Glòries
Car parks: Ona Glòries (Ciutat de Granada, 173 - 175), Centre comercial Glòries (Av. Diagonal, 208)

Pitching
- in closed meeting room for jury, no audience
- a wired internet connection with a 100/100 Mbps connection and no firewalls - audio
- beamer/screen (16:9, VGA connection)
- use your own laptop
- please arrive at latest 1 hour before your presentation time so technical issues can be checked

The pitch
There is only 10 minutes (we will be very strict about the time) to present what you have got in last eight months so please keep your presentation focused. We are looking for to hear at least following
- The purpose and the business idea of the service or application
- the online demo about the working prototype (no video or other offline material)
- the usage and the role of the general enabler/s in the prototype

Social events
We are organizing informal get together on Tuesday 25th and networking dinner with external business people and investors on Thursday 27th August (on your own cost). The places will be informed later.

Poster presenting in networking area
All the projects have possibility to present their results and services investors and mentors visiting in the venue. There will be place for one page (size A4, template is here) introduction and a holder for business card. You can bring some other material with you.

Networking area
In the networking are you can meet people during the days and stay between workshops etc. You can also work and use the wifi connection in the networking are.

Cafe
The cafe of Disseny Design Museum will serve you lunch and coffee from 10 am to 8 pm.

Anything to ask?
If you any questions in your mind please send a message to us info@creatifi.eu or directly your contact in local hubs.

Organiser of CreatiFI Open Call 1 Final Pitching event - August 25-28, Barcelona
CreatiFI introduces the FIWARE technologies to very large relevant communities of Creative Industries and web entrepreneurs. With a €4.8 million fund for SMEs, web entrepreneurs and ICT developers, it supports the development of new applications leveraging future internet technologies for the Creative Industries.