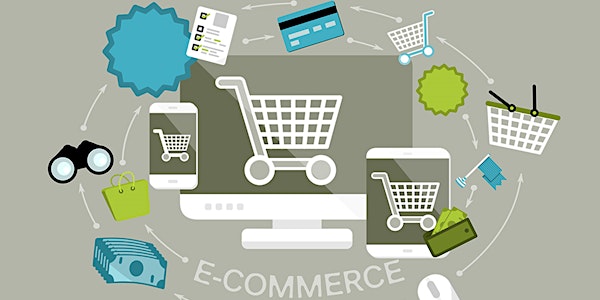 Create.Sell.Bank! Community Online Course - Start or Expand your Business
The UNM online course for the community, Create.Sell.Bank! Community Online Course - January 18th - March 27th
About this event

The University of New Mexico's Innovation Academy and UNM Rainforest Innovations (fka STC.UNM) are offering a special course to help New Mexico businesses at this critical time for our state's economic recovery. This is made possible thru a grant from the Department of Commerce Economic Development Administration called the NM EDA Rainforest University Center.
During this time of economic change, many New Mexico small businesses need to build or increase their online presence to offset a decline in retail in-person traffic, as well as grow businesses beyond New Mexico borders. The UNM online course for the community will teach businesses e-commerce techniques including developing storefronts and online presence.
Other Details
This course is open to anyone in the community and available completely online. You will need to be able to access the internet at a minimum. Ideally, you will have a microphone/headset, small video camera or PC camera or tablet/smartphone in order to interact for office hours and any other class interaction.
Course access, materials and updates will be via Google Classroom starting January 18, 2022 and conclude March 27, 2022. You will see an introductory email with an invitation to the Google Classroom workspace for the course. The course can be done on your own time and there is no set meeting time other than as scheduled throughout the program.
The 8-week course runs from January 18 - March 27, 2022. The course content is completed on your own time. No set course time.
The course is provided in English with Spanish subtitles for all videos.
Earn a Certificate
At the conclusion of the course if you complete all the required assignments, you will earn a Certificate of Completion - Create.Sell.Bank! Community Online Course that you can share with your professional network. You must complete all of the requirements within the 8-week time frame in order to receive a certificate.
Questions
If you have any questions, please feel free to contact Morgan Parker at mlparker3@unm.edu
If you need assistance with affordable internet access please visit Comcast's Internet Essentials site at: internetessentials.com.
About the New Mexico Rainforest EDA University Center
UNM Rainforest Innovations and the Innovation Academy received a grant from the federal Economic Development Administration (EDA) to support student and community entrepreneurs and provide training and technical assistance at all UNM campuses. The grant funds the New Mexico Rainforest EDA University Center, a training program in the fundamentals of entrepreneurship for students and community members at all UNM campuses around the state.