#CreateNOW Camp San Diego 2013
When and where
Location
San Diego City College Career Technology Building 1081 16th St San Diego, CA 92101
Refund Policy
Contact the organizer to request a refund.
Description
Create Now San Diego
(March 16 & 17)
Note: Labs 1-3 are hands On
Labs 3-6 are lecture only
The price includes lunch for each day. Also, Three 12 month subscriptions to creative Cloud Giveaways and more.
Workshop Schedule is currently being updated. Check back regularly.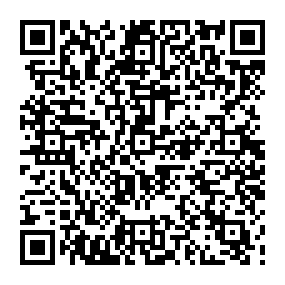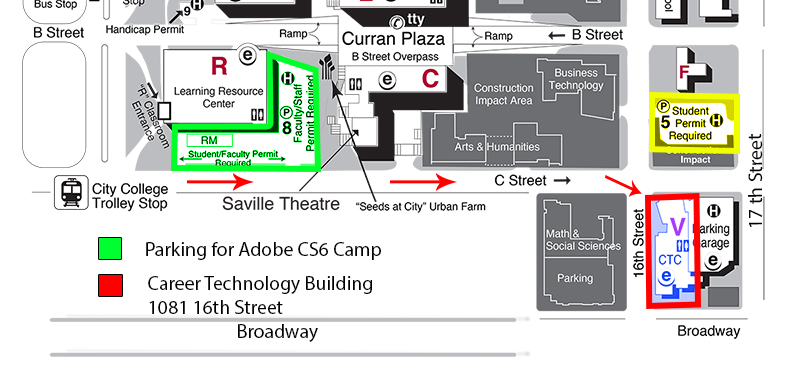 2-Day $49.99
1-Day $29.99
At Door 2-Day $59.99
At Door 1-Day $39.99
Keynote Speakers Jason Levine & Kevin Stohlmeyer.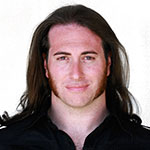 Adobe Keynote - CreateNOW with Jason Levine - Adobe Evangelists are taking the Creative Cloud message on tour! Explore new ways to take your design skills from print to online & mobile. Learn how teams can work better together with Creative Cloud, and much more. Topics covered in Keynote Overview:
* Updated Features in CS6 Photoshop and Premiere Pro
* Creative Cloud for Teams
* Building Websites without Code Using Adobe Muse
* More Creative Workflow with Adobe software tools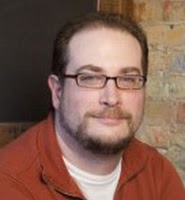 Adobe Keynote - CreateNOW with Kevin Stohlmeyer who is an Adobe Community Professional and a designer specializing in digital illustration with over 15 years experience in the field. Kevin has been teaching professionally since 2000 both as a faculty member at Madison Area Technical College, Adobe Authorized Training Centers and most recently Milwaukee Area Technical College.
His experience with publication design, production workflows and illustration enhances his credibility as an Adobe Certified Instructor in Photoshop, Illustrator, InDesign, Flash Catalyst and Acrobat.

8:30- 9:30am
Auditorium: Keynote wtih Jason Levine & Kevin Stohlmeyer
10 am
Auditorium:
Introduction to Adobe Design Publishing Suite Single
Edition: Kevin Stohlmeyer
Lab 1:
The Beauty of Black and White: Brian Harberlin
Lab 2:
Photoshop for Comic Book Coloring: Tom Luth
Lab 3:
Introduction to Iphonogrphy: Sally Cox
Lab 4:
Camera System Calibration In
The Digital World: Lee Peterson
Lab 5:
Audio Sweetening For Video with Adobe Audition
and Premiere Pro: Jason Levine
Lab 6:
Workflow with Adobe Ideas and Adobe Illustrator:
Chana Messer
11 am
Auditorium:
Creating Engaging eLearning with Adobe Creative
Suite 6 and Adobe Captivate: Sally Cox
Lab 1:
Proofing workflow for fine art printing: Jack Dugane
Lab 2:
Intro. to Premiere Pro - David Basulto
Lab 3:
RAW Fundamentals for Photographers: John Watts
Lab 4:
3D in Photoshop CS6 For The Beginner: Stephen Burns
Lab 5:
Using Keylight, masks and other tips and tricks for
obtaining great keyed results in Affer Effects:
Michael Brueggemeyer
Lab 6:
Creating Animation and Interactivity in the Modern Web:
Chris Griffith
12 pm
Lunch
1 pm
Auditorium:
Photoshop & Lightroome Integration: Colin Smith
Lab 1:
Introduction to Adobe Design Publishing Suite
Single Edition: Kevin Stohlmeyer
Lab 2:
Perfectly Clear Photo Enhancement: Jancie Wendt
Lab 3:
Photoshop for Comic Book Coloring: Tom Luth
Lab 4:
Comic Book Creation & Digital Workflow in Adobe Illustrator: Howard Simpson
Lab 5:
Motion Graphics in After Effects: Brian Kim
Lab 6:
Beyond the Basics: Adding Custom Buttons and Interactivity to PDFs: Sally Cox
2 pm
Auditorium:
The Marriage of Vision & Technique: Stephen Burns
Lab 1:
Digital Painting in Potoshop: Lee Kohse
Lab 2:
After Effects 101 – Getting Started with After Effects (hands-on): Eric Addison
Lab 3:
Proofing workflow for fine art printing: Jack Dugane
Lab 4:
Camera System Calibration In The Digital World: Lee Peterson
Lab 5:
Basic Finishing & Encoding Techniques for Delivering
Video & Audio: Jason Levin
Lab 6:
Photoshop for illustration: Tom Luth
3 pm
Auditorium:
Edge Tools & Services - Creating for the Modern Web: Chris Griffith
Lab1:
Wacom Tablet Workflow for the Digital Artist: Stephen Burns
Lab 2:
Intermediate Premiere Pro: David Basulto
Lab 3:
Comic Book Creation & Digital Workflow in Adobe Illustrator: Howard Simpson
Lab 4 :
Digital Painting in Photoshop: Lee Kohse
Lab 5:
Using Keylight, masks & other tips & tricks for obtaining great keyed results in After Effects: Michael Brueggemeyer
Lab 6:
Portrait Retouching Techniques: Kevin Stohlmeyer
4 pm
Auditorium:
Workflow with Adobe Ideas and Adobe Illustrator: Chana Messer
Lab 1:
The Beauty of Black and White: Brian harberlin
Lab 2:
Perfectly Clear Photo Enhancement: Jancie Wendt
Lab 3:
RAW Fundamentals for Photographers: John Watts
Lab 4:
HDR Fundamentals: Colin Smith
Lab 5:
Motion Graphics in After Effects: Brian Kim
Lab 6:
Portrait Retouching Techniques: Kevin Stohlmeyer
5pm
Closing ceremonies and Giveaways
--------------------------March 17, 2013-------------------------
9-9:30 am
Auditorium: Closing Keynote with Jason Levine
10 am
Auditorium:
Introduction to Iphonography:
Sally Cox
Lab 1:
Lightroom Magic: Lee Varis
Lab 2:
Intro to Premiere Pro – Getting Started with
Video Editing (hands-on): Eric Addison
Lab 3:
Comic Book Creation & Digital Workflow in Adobe Illustrator: Howard Simpson
Lab 4:
Lab 5:
Audio Sweetening For Video with Adobe Audition
and Premiere Pro: Jason Levine
Lab 6:
Workflow with Adobe Ideas and Adobe
Illustrator: Chana Messer
11 am
Auditorium:
The Beauty of Black & White: Brian Haberlin
Lab 1:
Edge Tools & Services - Creating for the Modern
Web: Chris Griffith
Lab 2:
Using Keylight, masks & other tips & tricks for obtaining great keyed results in After Effects: Michael Brueggemeyer
Lab 3:
Transitioning to Premiere Pro from FCP - Eric Addison
Lab 4:
Proofing workflow for fine art printing: Jack Dugane
Lab 5:
Photoshop For Illustration: Tom Luth
Lab 6:
RAW Fundamentals for Photographers: John Watts
12 pm
Lunch
1 pm
Auditorium:
Digital Painting in Potoshop: Lee Kohse
Lab 1:
Photoshop for comic book coloring: by Tom Luth
Lab 2:
Using Keylight, masks and other tips and tricks for obtaining great keyed results in Affer Effects: Michael Brueggemeyer
Lab 3:
Digital Darkroom Foundations: Stephen Burns
Lab 4

:
Camera System Calibration In The Digital World:
Lee Peterson
Lab 5:
Motion Graphics in After Effects: Brian Kim
Lab 6:
Beyond the Basics: Adding Custom Buttons
and Interactivity to PDFs: Sally Cox
2 pm
Auditorium:
The Marriage of Vision & Technique: Stephen Burns
Lab 1:
Proofing workflow for fine art printing: Jack Dugane
Lab 2:
Photoshop For Illustration:
Tom Luth
Lab 3:
Comic Book Creation & Digital Workflow in Adobe Illustrator: Howard Simpson
Lab 4:
Color Management 101 for Photographers: John Watts
Lab 5:
Basic Finishing & Encoding Techniques for Delivering
Video & Audio: Jason Levine
Lab 6:
Creating Animation and Interactivity in the Modern Web: Chris Griffith
3 pm
Auditorium:
Motion Graphics in After Effects: Brian Kim
Lab 1:
The Beauty of Black and White: Brian harberlin
Lab 2:
Intro to Prelude – Organizing and Ingesting Your Video Footage (hands-on):
Eric Addison
Lab 3:
RAW Fundamentals for Photographers:
John Watts
Lab 4:
Lightroom Magic:
Lee Varis
Lab 5: