Location
San Jose Tech Museum
201 South Market Street
San Jose, CA 95113
Description
Join us for a full day of knowledge and networking,
as we present "CreateNOW Camp 2013 San Jose".
Raffle prizes include three one-year subscriptons to Creative Cloud.
Click here to learn more about Creative Cloud.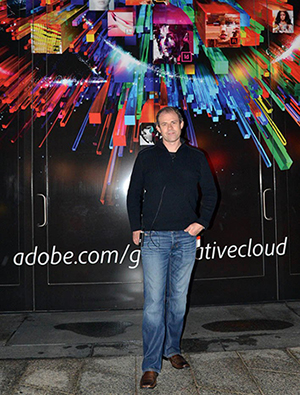 Colin Smith of photoshopcafe.com is a favorite speaker at Adobe events
We will be holding sessions all day concurrently, at two locations*
(you choose which event you want to attend):

• Adobe Headquarters, 345 Park Avenue, downtown San Jose, CA
• San Jose Tech Museum, 201 South Market Street, downtown San Jose, CA
free parking in Adobe garages, Almaden Blvd and Park Avenue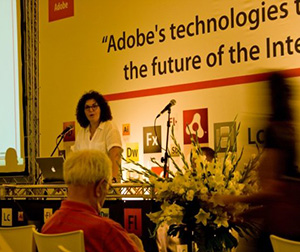 Chana Messer of Mac in Art is a talented artist and dynamic speaker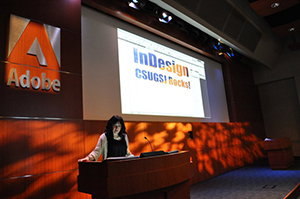 Sally Cox of kreatable.com mixes humor and real-world knowledge
THIS EVENT IS GEARED TOWARD
PHOTOGRAPHERS AND CREATIVES/DESIGNERS.
*Tracks are being developed at this time - PLEASE CHOOSE ONE
(you can attend any class you want on day of the event):
1) LECTURE-STYLE - held at the Tech Museum - focuses on Photography/Video - best practices and techniques presented lecture-style by industry professionals.
ADOBE APPS PRESENTED - Photoshop/Lightroom/Premiere/AfterEffects
2) HANDS-ON - held at Adobe San Jose - focuses on Creative/Design, will be project-based hands-on workshops that build on each other.
ADOBE APPS PRESENTED - Photoshop/Illustrator/InDesign/Acrobat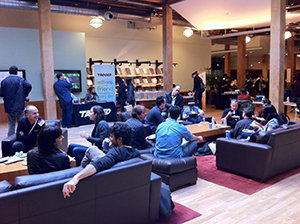 Attendees networking during a break at an Adobe camp
AGENDA
(Lecture-Style at Tech Museum):
Geared to photography/video

9:00-9:30 – Check-In, coffee/muffins (provided)

9:30-10:30 – Keynote by Rufus Deuchler, Worldwide Evangelist, Adobe

10:30-11:30 – TRACK ONE After Effects CS6 for Photographers & Designers with Jeff Foster - Explore the possibilities of bringing your images to life with motion graphics techniques and animated portfolio presentations. Learn how you can animate Photoshop layers and text on 3D and much more!

11:30-12:30 – TRACK TWO Premiere Pro CS6 for DSLR and iPhone Videos with Jeff Foster - With the power of HD video in the palm of your hand, learn how to master basic editing techniques plus tips on stabilizing footage, color correction, titling and more!

12:30-1:30 – Lunch (provided)

1:30-2:30 – TRACK THREE Photoshop Video for Photographers with Colin Smith - You have shot video on your DSLR, now what? This session is a photographer's crash course in video and motion graphics in Photoshop CS6. Using photographer's vocabulary, you'll learn how to edit HDSLR footage and create a stunning short film with effortless ease. Create customized slideshows, complete with music and title graphics. This is stuff you can use in your photography business and Colin makes it so simple to understand.

2:30-3:30 – TRACK FOUR Photoshop and Lightroom Integration with Colin Smith - This session address the question, when should I use Photoshop and when should I use Lightroom? We will start with some Lightroom speed tips and then take off from there. You will learn how to share images between Lightroom and Photoshop without losing any of the settings. You will also learn workflows that make it easy to use the two programs together in a seamless way. Get ready to have your workflow turbo charged.

3:30-4:00 – Meet the Pros/Q&A
AGENDA
(Designer's Hands-On Workshop at Adobe):
(bring your own laptop)
A Travel Agency-themed workshop
9:30-10:30 – Keynote by Rufus Deuchler, Worldwide Evangelist, Adobe
10:30-11:30 – TRACK ONE Photoshop Basics, including Selections, Layer Masks - We'll cover basic selection techniques and creating layer masks/adjustment layers, smart objects, a few color correction tips and shortcuts.

11:30-12:30 – TRACK TWO Logo Design and Basics in Adobe Illustrator - We'll create a quick logo using text formatting, shapes, swatches, new tools and Kuler, assemble a postcard and explore export options.

12:30-1:30 – Lunch (provided)

1:30-2:30 – Track Three Design and Layout with Adobe InDesign - we'll pull it all together in InDesign, creating a quick business card and brochure. We'll cover styles, shortcuts, and publishing to PDF and exporting with interactivity.

2:30-3:30 – Track Four The Magic of Adobe Acrobat - Learn to add bookmarks, set properties, create buttons and other form elements, assemble portfolios and make your PDFs interactive.

3:30-4:00 – Meet the Pros/Q&A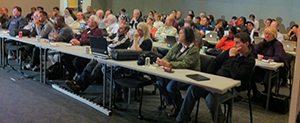 Project-based hands-on sessions are always a hit
SPEAKER LIST: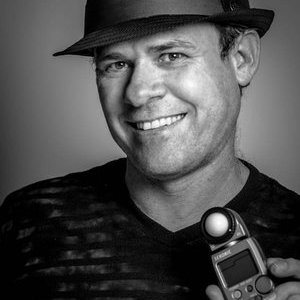 COLIN SMITH
President of photoshopcafe.com, acclaimed Adobe speaker and photographer extraordinaire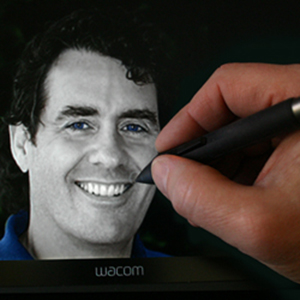 JEFF FOSTER
President of pixelpainter.com, author, producer, VFX artist/compositor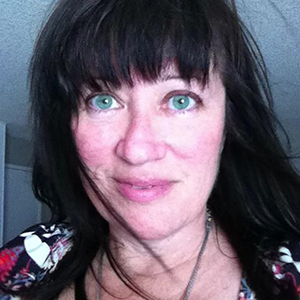 SALLY COX
Owner of kreatable.com, Adobe user group manager, trainer and designer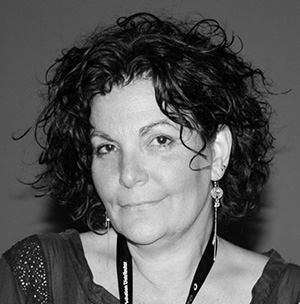 CHANA MESSER
Fine artist, designer, trainer and software evangelist, owner of Mac in Art