Description
Created for Work: A Theology of Labor, Rest & Worship!
with Pastor Mark Robinson
Work is not a product of the curse. Mankind, being in the image of God, was created to be productive and manage our world. Yet it often seems that our daily responsibilities become a false god themselves or just serve as a distraction from serving the Lord. Work should rather be understood as a gift from God to be done as for Him.

We invite you to join us for the 3rd annual Trinity Theological Conference! This year Pastor Mark Robinson will be teaching four sessions that lay a biblical foundation for a theology of labor, rest, and worship!
Schedule
Friday, August 11th

6:00 pm Session 1
7:00 pm Break (finger food and beverages provided)
7:30 pm Session 2

Saturday, August 12th
8:30-9 am Coffee and Donuts
9-10:15 am Session 3
10:15 -10:30 Break
10:30-12 Session 4

Sessions
Friday Evening (8/11)
Session 1: The Creation Command, & Catastrophe of Work
Man was created and commanded 'to work and keep' the garden/earth. We are wired to work for God's glory but the catastrophe of The Fall has turned work into painful, sweaty toil. This session will trace the creation of work through the catastrophic impact sin had/had on our labor and some ways this impinges on work in the present.
Session 2: The Crucifixion and Consummation of Our Work
In Christ, work isn't just a sin-tainted way of carrying out the cultural mandate to work the earth. It is redeemed as it becomes a direct means of 'serving the Lord Christ' according the Apostle Paul. Also, our work doesn't just matter for the present, but the future. 'Our labor is not in vain' because it impinges on the life to come.
Saturday Morning (8/12)
Session 3: The Context of Our work
Scripture commands us to labor six days but set apart the seventh for Sabbath. So, we can't talk about work meaningful without addressing the context of work: Sabbath worship. We will also discuss other various issues such as rest and the place play as they relate to work.
Session 4: The Contemporary scene of our Work
Work has undergone drastic changes in the latter half of the 20th/early 21st centuries. Issues such as globalization, automation, and increasing hostility to basic beliefs (to name a few) are significantly affecting the nature of the work place for Christians. In this session, we will consider how The Church, an institution 'in the world, but not of it', faithfully lives out its unchanging mission in light of a changing work world.
About the Speaker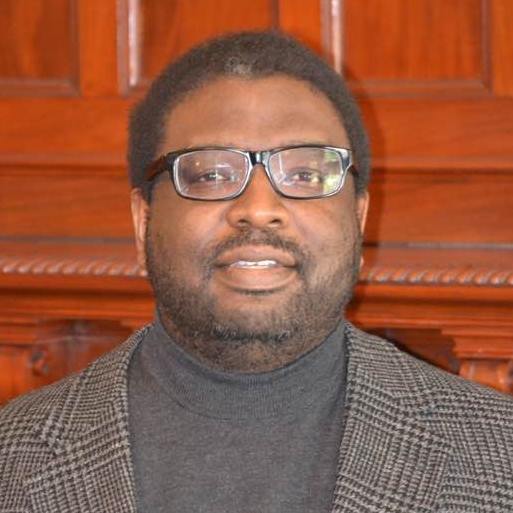 Mark Robinson serves as a pastor at Covenant Community Presbyterian Church (PCA) in Pittsburgh, PA. He received a B.S. in Music and M.A. in Religion from Bob Jones University. After serving in local churches, he attended Westminster Theological Seminary in Philadelphia where he received his Masters of Divinity. Mark came back to Pittsburgh in the fall of 2013 after serving in several churches in the New York Metro area. He serves our congregation, directs a Kern Foundation Faith/Work/Economic Project through Covenant, and teaches classes at the Reformed Presbyterian Theological Seminary.