Create Your Vision Board with Sacramento Women!
Description
In this Create Your Vision Board Workshop, you'll be guided through an eye-opening process to pull the details from your thoughts, wishes, dreams and your everyday life to then transform them into actual plans to make your vision your reality!
With the tools in this workshop, you'll transform any confusion, lack of action, stagnant frustration, and ridiculous resentment into confident clarify, specifically defined direction, and knowing exactly what your next steps are.
What is included?
Coffee, a selection of teas, water and an amazing Brunch at La Cosecha by Mayahuel of the Ernesto Delgado Restaurant Group!
The workshop will address:

How to define Your Values pertaining to Your Business and to Your Core Life. Defining of those values.

We will discuss what a high-level snapshot of your current life looks like to then identify what you really want and need!

You will narrow down what you want in specific terms that resonate with you.

You will craft your plan for moving forward.

Everyone will create their Living Vision Boards with supplies provided and any you bring.

In the wrap up of the day you will present your Living Vision Boards to reinforce your intentions and attract the success you have defined for yourself!
At the end of the workshop you will know exactly what you want and have exactly the plan you need to make your vision your reality!
Just because you were not able to reach your goals before – DOES NOT MEAN you won't achieve your goals NOW!
If anything – You should be more determined to hit your goals NOW because you have tried before and now you know what doesn't work. Together and with a solid plan you can achieve those goals!
Not in 5 years.
Not in a year.
Not in 6 months.
NOW.
We will see you at Create Your Vision with Sacramento Women in Business!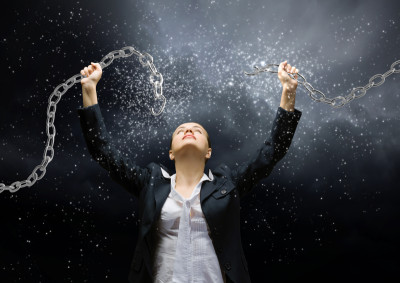 ---
Where do proceeds from this event go?
This program is part of the personal and professional readiness education programs produced by Therapeutic Empowerment (www.womensempowermentcoach.us) & Magistra Magazine (www.magistra.us).
Empowering Women by Encouraging Expression!
Proceeds from all education programs produced by Therapeutic Empowerment and Magistra Magazine are folded into the non-profit organization - The Magistra Magazine Young Woman Entrepreneur Foundation which offers annual scholarships to women 25 years of age or younger to aid in funding educational programs to prepare them for their entrepreneurial ventures. More information can be found at www.Magistra.us