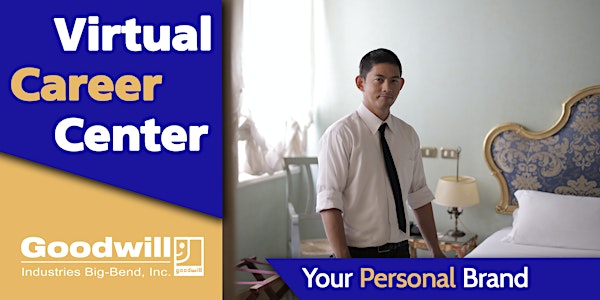 Create Your Personal Brand [Online Workshop]
Learn how to create and project a professional image of yourself, and strengthen your self-marketing and networking skills.
About this event
Your Personal Brand is a reflection of the story that you want to tell about yourself and how you wish for others to see you. If you think of what you want to be said of you in the public, those things would be a good representation of your brand.
Learn the meaning of a Personal Brand.
Understand why your Personal Brand is important personally and professionally.
Become certain about how you present yourself.
Learn tips to reflect the best of you.
Learn to be a good representation of your brand.
Identify how to be the person you wish others to see.
Explore ways to present yourself as a professional.
Learn to reflect a positive and consistent message to your peers.
Explore how a Personal Brand will benefit you.
Learn how to become memorable in a positive way.
Create your own Personal Brand Statement.
This workshop is part of a larger series of workshops designed to help you get a job and keep it! To learn more about the services we provide and to register for other workshops, please visit our website HERE