Description
Monzo Media Productions (formerly MonzPro) will host a second big filming event this year! This time the video we are offering is a 'Thank You' video. In this 30 to 60-second video you'll be able to thank your clients, partners, networking partners, and friends, for helping you have a great 2016. You can also use this time to discuss any milestones you hit, new products you launched, or an increase in clientele. This will be an excellent way to share your thanks and to keep your network updated on what's been new!
Additionally, photographer Wanda Thomas of MadCris Images will take a new headshot for you as well. For those who came last year or know Wanda then you KNOW you are in good hands with her!
Make sure to RSVP to reserve a timeslot - these will go by REALLY fast. Walk-ins are welcome, but space is limited so register today. If you don't see a time slot that fits your needs, contact Joe by email at joe@monzpro.com or by phone at 610.389.2055
---
About the Videographer

"At Monzo Media Productions, our Goal is to successfully tell the story you want shown to the world. It can range from your businesses, brands, personal life, music, sceenplays, artwork and more! Every project must be taken up with a sense of pride. It is my duty to show your passion to your perspective clients and peers. This is my covenant with you." - Joe Monzo, Owner of Monzo Media Productions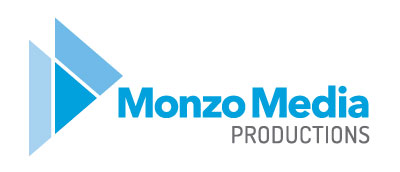 About the Photographer
Wanda Thomas, owner of MadCris Images is a Portrait Photographer serving the Philadelphia and suburban Areas. Her goal is to help you create an online presence that tells a story.
MadCris Images provides high quality photography coupled with an enjoyable experience. "It is my goal to provide clients with an experience that goes beyond all photographic experiences."
---
Frequently Asked Questions
What should I bring?
Bring your smiling self and any products you want to show off.
Do I need to have a script?
Sure, if it's helpful to you. You may want to write down some notes if it helps you as well.
How much does this cost?
The video and headshots will cost $450. You can pay by credit card through Eventbrite. If you are a walk-in, please make checks out to Monzo Media Productions. We cannot film or photograph you if you have not paid.
Do I have to do both the video and the headshots?
There is only one option available. You will receive the 'Thank You' video from Joe and a select number of photos from Wanda for $450.
What should I wear?
However you want to be branded. Most go with "business casual" to be more approachable, but if want to get fancier, go for it. But please avoid white, grey, and stripes/abstract colors.
Do I need to RSVP?
You don't need to, but priority will go to those in line who have already registered. If you do not RSVP and you decide to walk in, please be sure to bring a check for $450 payable to Monzo Media Productions.
When will the videos be ready?

We will be working hard to get videos done by the week of December 19th. We will work hard to get them to you as quickly as possible.
Who should I contact if I have additional questions?
Feel free to email Joe at joe@monzpro.com or call 610-389-2055