About this Event
Always fancied learning about how screen printing works? Sign up to take part in one of longfeltwant's exclusive hour-long workshops and have a go at Creative Life 2019... A great opportunity to experiment with this awesome printing technique and produce your own mini artworks!
There will be a maximum of four participants per workshop - so be sure to grab your spot so you don't miss out!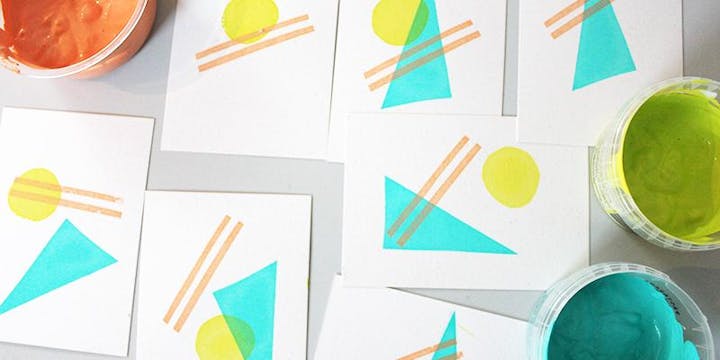 What will we do during the workshop?
I'll show you how to use the inks, squeegee and screen to print your postcards. We'll go through the basics of the screen printing process, as well as talking about colours and how we can play around with these to create your prints.
You'll then have a go at composing and hand printing your own edition of up to 10 colourful A6 sized screen prints. You'll use pre-prepared stencils of abstract and geometric shapes which will have already been burnt into the screen for you (all will be explained on the day).
You can use your creations as postcards to send to your favourite people, and/or frame and hang them on your wall as mini pieces of art!
What will be provided?
Screen printing equipment
A selection of colourful water-based inks
A6-sized postcards to print on
An apron and gloves.
All workshop participants will also receive an exclusive longfeltwant goodie bag.
What do you need to bring?
Your creativity!
You may also want to bring an old t-shirt to wear under your apron just in case you get ink on your clothes - once it dries it can be difficult to wash out.
Who's it suitable for?
The workshop is designed for beginners with little or no screen printing experience. Of course, you're also very welcome to sign up if you've done it before and want to experiment with something a little different.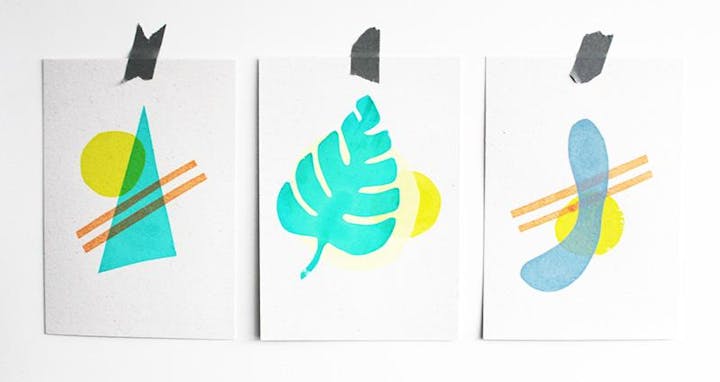 When and where will the workshops take place?
longfeltwant will hold six one-hour screen printing workshops during Creative Life in Utrecht:
Friday 29 March 11:30 and 14:15
Saturday 30 March 11:30 and 14:15
Sunday 31 March 11:30 and 14:15
Select your preferred date and time by clicking on the 'Register' button above.
Do you need to register in advance?
One ticket for each workshop will be reserved for a last minute attendee turning up on the day. Please come along 10 minutes before the start of the workshop that you'd like to attend if you've missed out on pre-order tickets - first come, first served.
Please note:
You can only participate in the workshop if you have a ticket to attend Creative Life on the day the workshop takes place.
The workshop will take place in English (I speak a little Dutch but unfortunately not yet enough to fully translate the explanations and instructions!)
The workshop involves being on your feet for an hour and the equipment is set up for printing in a standing position. If you would like to take part but you're unable to stand for this amount of time, please get in touch first and we'll see what we can do...
If you have questions, email me, Sarah, on hello@longfeltwant.com
--
Find out more about longfeltwant and follow along on Instagram.
Buy your tickets for Creative Life (€12.50/day), taking place from 29-31 March 2019.