Create Your Optimal Health

Friday, April 26, 2019 at 6:30 PM

-

Saturday, April 27, 2019 at 2:30 PM (CDT)
Event Details
This event is hosted by David Bush, Independant OPTAVIA Coach with guest speaker Dr. Wayne Andersen and it is open to the public and to all who want to create better health in their own life or in the lives of those they love.
We are delighted to announce that one of the nation's foremost physicians in nutritional intervention, Dr. Wayne Scott Andersen, will be here in Des Moines, IA for this special event. New York Times bestselling author and the co-founder of OPTAVIA, Dr. A is a engaging speaker, passionate about helping people to create better health.
FRIDAY 4/26/19
Health Professional Presentation and Q&A with Dr. A
6:30 p.m. - 7:00 p.m. -
Registration, light appetizers and refreshments
7:00 p.m. - 8:00 p.m. 
Health Professional Program and Health Coach Opportunity Presentation led by Dr. Wayne Scott Andersen, MD
Join Dr. Wayne Scott Andersen and a panel of local licensed health professionals from various specialties (MD, Physical Therapists, Chiropractors, Nurses, etc.) as they share how they're integrating our health and lifestyle coaching program into their daily lives and practice to improve patient outcomes, wellbeing of staff and improving productivity and profitability of their practice.
8:00 p.m. - 9:00 p.m. 
Q & A with Dr. A and Health Professional Panel


SATURDAY 4/27/19
8:00 a.m. - 9:00 a.m. 
Registration
9:00 a.m. – 10:00 a.m. 
Create Your Optimal Health Presentation
Enjoy a health program presentation by pur co-founder Dr. Wayne Scott Andersen and introduction to our health coach opportunity with inspiring transformation stories from clients and coaches. Learn the simple steps to adopt the habits of health to eat healthier, lose and/or maintain a healthy weight, get fit and achieve optimal health while being inspired by others who are doing it or who've done it.
During this session you will learn…
- Safe and satisfying ways to lose weight
- Motivation tactics to achieve your health goals
- Simple steps to develop healthy habits
- How much exercise is enough or too much
- Secrets to maintaining a healthy body weight
- Why 85% of dieters gain the weight back?
- Healthy eating, exercise and energy tips
- Strategies to achieve optimal health
10:00 a.m. – 12:00 p.m. 
Jump Start Health Coach Training 
Learn health coaching best practices and support strategies to achieve your goals by guiding and supporting others to achieve their own.
12:00 p.m. – 12:15 p.m. 
Fueling Break (bring your snacks and/or healthy fuelings)
12:15 p.m. – 2:30 p.m. 
Advanced Health Coach Training 
Learn advanced health coaching best practices and coach support strategies to achieve your goals by guiding and supporting others to achieve their own as a Certified Coach.
REGISTER TODAY - SPACE IS LIMITED!
Hotel Info: We have a special room block (King Room/$124, 2 Queen Beds/$134) set up at:
Holiday Inn & Suites West Des Moines-Jordan Creek
6075 Mills Civic Parkway, West Des Moines, IA 50266
Click here to book your room under the room block!
About "Dr. A"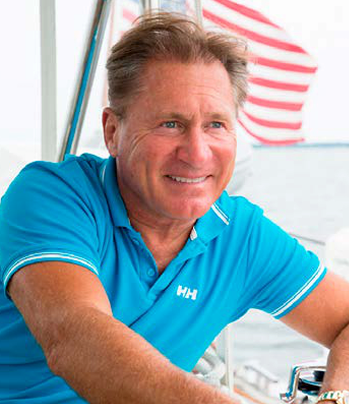 Dr. Wayne S. Andersen is a New York Times Bestselling Author, the Co-founder of OPTAVIA™, an Optimal Health and lifestyle coaching company, and he is a nationally recognized leader in creating Optimal Health.
Dr. Andersen was the first in his family to enter college and graduate with honors from the University of Florida with a degree in Science. He went to medical school at the University for the Health Sciences in Kansas City, where he was valedictorian of his graduating class. He interned at Grandview Hospital and trained in open heart surgery at Cleveland Clinic before going on to train for two additional years at Jackson Memorial Hospital at the University of Miami. He then went on to become the tenth physician Board Certified in Critical Care and returned to the institution where he began his post graduate training, to set up the open heart program and surgical intensive care unit.
It was here that Dr. Andersen developed a profound understanding of the pivotal role that nutrition plays in disease and health. For eighteen years, Dr. Andersen directed the Surgical Critical Care Program at Grandview and was Chairman of the Department of Anesthesiology. In 2000, he made a monumental decision to leave his hospital-based practice to devote his full energy to helping people to become and to stay healthy.
Dr. Andersen has since built an integrated support system (OPTAVIA™) that helps people make the necessary changes in their lifestyles to create optimal health. Using a team approach of health professionals working with Health Coaches, Dr. Andersen says we can provide leading edge nutritional solutions, medical support and the support of caring individuals, to provide the necessary one-on-one interaction so vital in changing peoples' lives.
This event sponsored in part by Birchwood Montessori 
Save This Event
When & Where

Franklin Jr. High
Franklin Auditorium
4801 Franklin Avenue
Des Moines, IA 50310


Friday, April 26, 2019 at 6:30 PM

-

Saturday, April 27, 2019 at 2:30 PM (CDT)
Add to my calendar
Organizer
Coaching others to live design and live optimal lives.