Description
A full day immersion to focus on your authentic life and your ideal outcomes.
This workshop was a huge success in January, and I am delighted to offer it again.
Join me and an intimate group of women for a powerful day when you will get intentional and clear about what you want to create in your life. I will create a space for us all to go deep and find clarity. You'll focus on what you want to be, what you want to do, and what you want to have in the next months and years of your life. This is a day for breathing room, reflection and dreaming — a real gift to yourself as you begin the new year.
After you are guided to find clarity, I will teach you how to make a Vision Board. You'll have plenty of time to do this enjoyable and free creative project.
At the end of our day together you will have your unique, personal Vision Board to take home, so that you can reflect on and connect to your dreams in the months ahead. Your Vision Board will anchor you to your dreams and allow the magic of manifestation to work in your life. How does that happen? When you get clear and your intentions are focused, and when you look at a visual representation of your dreams, you let go of what's in the way and you'll begin to attract the outcomes you desire.
I look forward to sharing this wonderful day with you!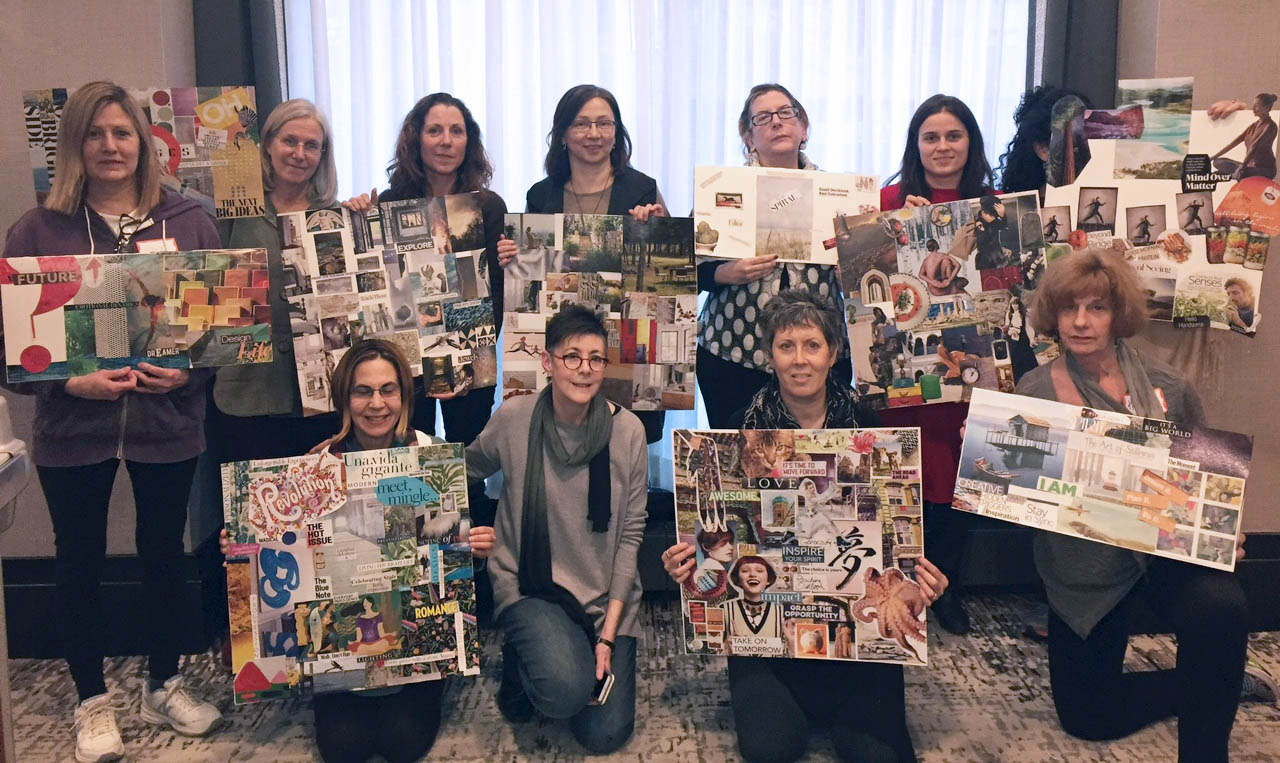 Here I am with some of the women who attended the last workshop, and the amazing Vision Boards they created!