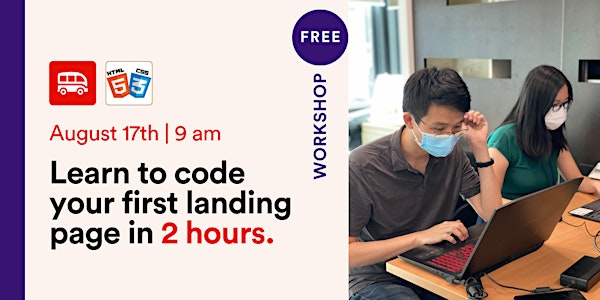 Create your landing page in 2 hours and collect your first leads
Learn to code and design your landing page in only 2 hours!
About this event
A very satisfying webinar where you will code and design your own landing page using HTML & CSS. We will also cover lots of design pro-tips to find icons, fonts, colours. This workshop is for complete beginners!
In this 2 hours online workshop you will learn:✨ The tools you need to design, build and host your own landing page✨ How to structure your landing page with HTML, then style it with CSS and finally get your website live✨ All the necessary tools to start designing and building pages yourself without any prior coding experience!