Description
Are you ready to personalize your home? What about customizing the perfect gift for a family member?
Our rustic Letter string art gives you the freedom to create and make your own Letter to take home.
Come and join us in our studio for an exciting event that won't have you feeling in "knots".
Rustic art starts at 6:30 pm, right in our studio in the Viking Mall.
We will be offering FREE APPETIZERS during this Special December Event!
(Come early to get a bite to eat or to grab your spot!)
Go ahead, start thinking which letter you'd like to create!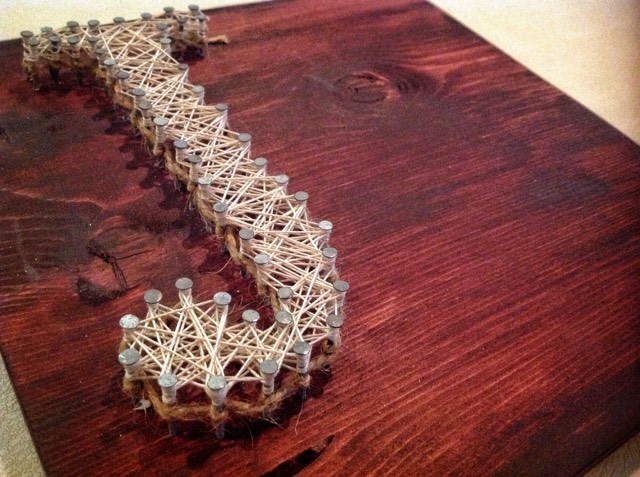 WWW.ARTBAR39.COM