Event Information
Location
Level 5
Shekou International School
Jingshan Villas, Nanhai Avenue
Shenzhen, Guangdong 518067
China
Description
In this workshop, Ryan Simonet (AKA cronkite satellite) will teach you the fundamentals for creating digital music. Through group work and individual discovery sessions, participants will jump feet first into the world of recording and producing music. Participants will seamlessly compose their own songs and use a wide variety of different digital tools. In this 2 day workshop, your instructor will break down big ideas into bite sized pieces, making complex tasks seem simple and fun. Some of the skills being taught in this class will be: DJ'ing, using drum machines, create your own digital musical instrument and how to record music like a pro. Please join us on this fast tracked voyage through the ever expanding realm of digital music.

Saturday and Sunday - 8:30 - 4:00PM
Coffee/Tea and lunch will be provided.
Full hotel, travel and visa information can be found here.
For more information please contact Angela Ke.
About the presenter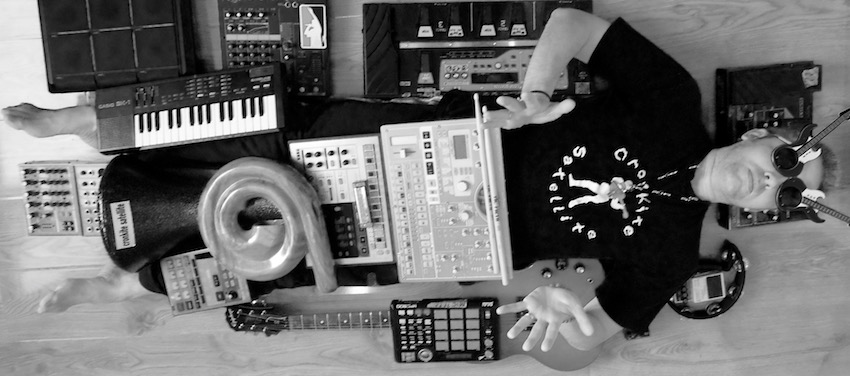 Ryan Simonet is an American musician and artist who has been making music for over 20 years. He has been in 8 different bands that focused exclusively on writing and recording original music. While in these bands, Ryan strived to create innovative ways to make his sound more distinctive to the other bands in his city. Ryan stared using synthesizes, drum machines, samplers and other digital recording tools back in the early 90's. Because there was no one to teach him how to use these tools, Ryan had to figure out the tricks of the trade all on his own. Now after many years of trial and error, Ryan is confident he now knows what to do and (more importantly) what not to do. In his current musical project, Ryan is known as the one man band, "cronkite satellite," where he uses a multitude of digital and non-digital musical instruments to painting a picture of sound. Ryan has released 6 albums under the name cronkite satellite and each album was written, performed, recorded and produced by him alone. Ryan is eager to teach his mastery of the digital music realm onto the next wave of passionate artists. Please feel free to view his youtube page to see a plethora of digital music tutorial and other techniques Ryan has to offer you: www.youtube.com/cronkitesatellite
Date and Time
Location
Level 5
Shekou International School
Jingshan Villas, Nanhai Avenue
Shenzhen, Guangdong 518067
China