Description
Create & Launch is everything you need to take your podcast from idea to launch (in one day)!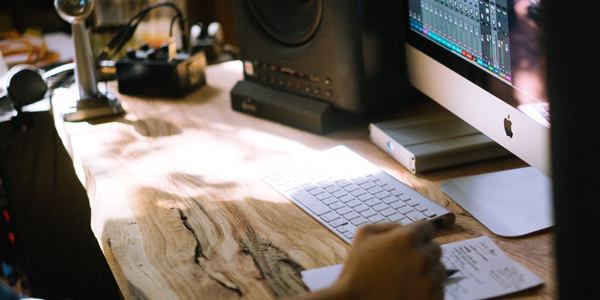 ---
Launching a podcast successfully is really hard stuff! We get it. First, you have to figure out what you're going to say and how you're going to say it. Then comes the technical stuff and questions about equipment and editing and software and.... It can be overwhelming.
This workshop cuts through the noise and shows you everything you need to know to CREATE, PRODUCE, AND LAUNCH YOUR PODCAST to the world.

Create & Launch is a one-day podcasting workshop that will show you how to:
Pick the perfect topic for your podcast
Create content people will glue their ears to
Use production techniques to make your show sound amazing

WHO IS THIS FOR?
You've got something important and valuable to say. Imagine the powerful connection you create with somebody as they listen to your podcast. This workshop is for:
Entrepreneurs, Coaches, and Mentors who want to build their brand
Organizations and Companies who want to communicate with their customers
People who want to build a community around a passion or interest

Podcasters who already launched, but want to take their show to the next level
If you've got something to say, and you want to say it with a podcast, this workshop is for you.



WHAT YOU CAN EXPECT
The day is split into two segments. In the morning, you'll cover all the bases of creating and planning your podcast:

How to choose the right podcast topic for you
Where to find your audience before you even start recording
What to say when you start recording
The groundwork to ensure a successful launch
How to organize your workflow to save time and focus on the fun stuff
In the afternoon, you'll switch gears to the production side of your podcast and cover:

What podcasting equipment you need (and don't need)
Voice processing tips that make you sound like a professional
How to edit your recording, and cut in with music and interviews
Finalizing your podcast show and exporting into a final MP3 file
How to get your podcast into iTunes and other podcast services





ABOUT US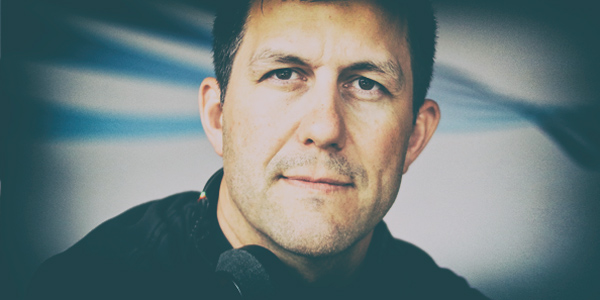 Roger Kingkade is a veteran broadcaster and podcaster of 18 years. He has hosted shows in Vancouver and Calgary and launched his first (of many) podcasts in 2005. Roger will share lessons learned over the better part of two decades in this very competitive environment. You will learn to prepare and organize your podcast workflow to set yourself up for success, why your audience is already anxiously awaiting your podcast, and the "golden triangle" of engaging with your audience.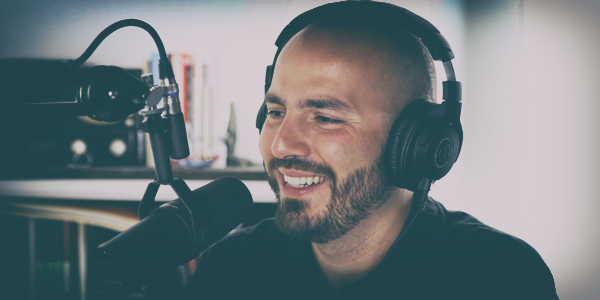 Ernest Barbaric is a seasoned podcaster with 6 shows under his belt, and downloads numbering into hundreds of thousands. His obsession with quality translated into countless hours of research, courses, and of course a lot of wasted money and time. Drawing from those lessons, Ernest will teach you how to get incredible sound without breaking the bank, and how to make a podcast people will want to listen to.
JOIN US ON SEPTEMBER 30th
There has never been a better time than NOW. And there never will be a better time than NOW.
Podcasts are growing in popularity and have been for years. More people listened to a podcast in the last week than went to the movies.
We will help you navigate the scary parts of the podcasting process like getting and setting up your gear, editing your episodes, and launching your podcast on iTunes.
See you there!

FAQs
Will there be coffee?
Yes. There will be plenty of coffee.


Is there parking?
There are plenty of spots at the front of the building, and you will be able to park there for the day. For free.
How about food? Will you feed us?

Negative on that one. Roger and I are strict pastafarians and didn't want to impose our eating habits on you. There is a Taco Time across the street, McDonalds a block away, a sushi place downstairs. There is even a 7-11 if you really lost all respect for your body.


How can I contact the organizer with any questions?
E-mail us with any questions or witty comments at: hello [at] podsummit.com (this is a PodSummit production)