Description
Hi Trainers, Speakers and Coaches.
If I ask you to open your laptop, there are probably tons of training slides, manuals, and misc contents that you've created over the years.
Sure, those materials have secured you training contracts and afford you a 'chun' lifestyle...
But do know you can turn them into a cryptocurrency-making machine too?
Enter: Steemit - a social media platform that reward content creators and curators like yourself, with Steem!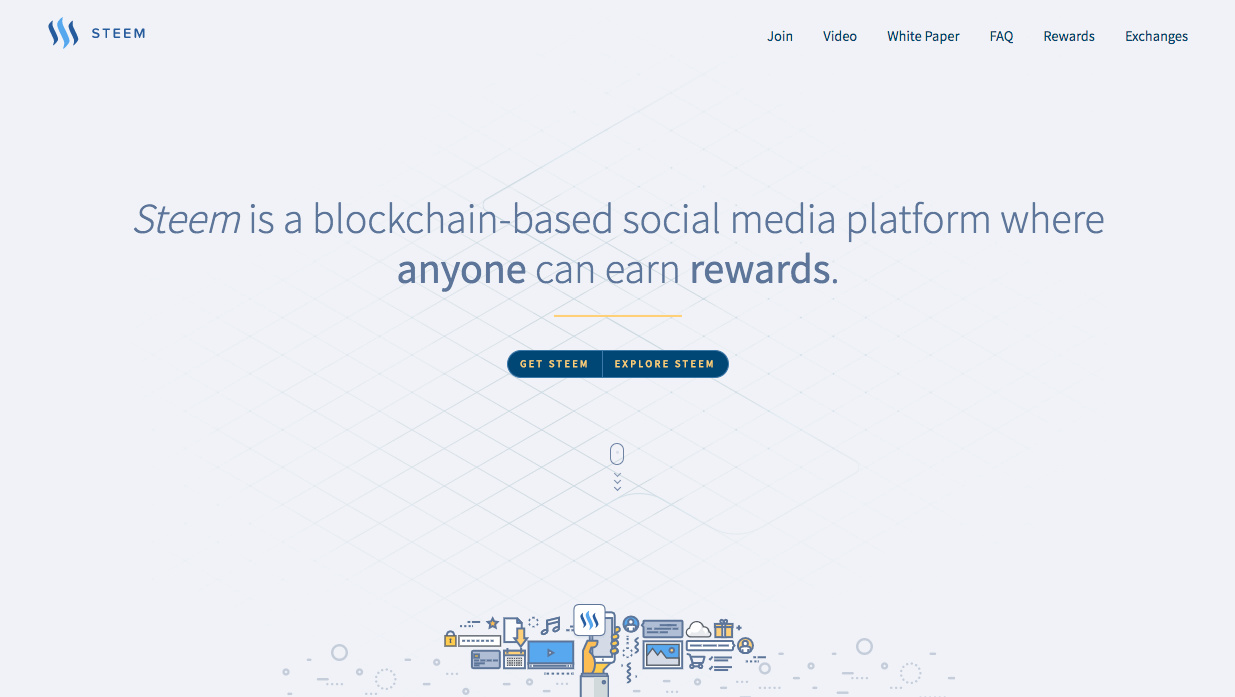 Steem is a cryptocurrency powered by blockchain technology, and it's value is pegged to the USD.
Yes, 1 Steem = USD1 (~RM4.23)
For once, you can make real money whenever you:
Post contents (articles, training slides, blog posts, pictures, training videos, sky's the limit)
Upvote other people's contents
Comment on other people's content
Have discussions on any content
And more!
Sounds unreal?
Well, we'll be frank. When we first started experimenting with the platform a few months ago, we were skeptical too. Of course, when we get paid (in our local bank account), somehow clarity sinks in. :)
Since then, we've formed Steemitup.Club to help more Malaysians create contents through our 100 degrees and Boiler Room initiatives.
After working with trainers, speakers and coaches like you over the past 15 years, I know you have those contents just waiting to be shared on Steemit, and earn you some extra pocket money.
Sure, it's not gonna beat your training income (yet), but I'm pretty sure it's nice to bump your seat up to business class, upgrade to that sports car you've been eyeing (or have your participants eyeing her when you valet park it) or just bring the family out for a month long vacation.
It's not out job to tell you how to spend your money :)
What's gonna happen at the meetup?
7.30pm
Registration starts
8.00pm
A quick intro to Steemit and some case studies (including how a simple group photo taken at 7.30pm can make money by the end of 2 hours!)
9.00pm
Q&A and next steps
9.30pm
Networking, Check on how much everyone is making (yes, you too, if you wrote a post on Steemit)
FAQ:
Q: Is this an event where you guys try to sell me something?
A: If by "sell" you mean something like time-share, MLM business opportunity or high-ticket seminar or course, then no. Sorry to dissapoint. But if "sell" as in show you avenues where you can earn extra money, then yeah, guiltu as charged.
Q: Seriously, what's the catch?
A: Really, no catch. We just want to build a bigger pool of local content creators, because together, we will be making more money online.
Q: Ok, that starting to sound scammy.
A: It's true. Let me put it this way: when there's a bigger community here, we will be able to upvote, comment and show support for each other's contents. When that happens, both the creators and curators will earn Steem. It's Win-Win-Win!
Q: Huh? Everyone get's paid?
A: Yup, that's the magic of Steemit! Whether you are posting contents, or commenting/upvoting on other people's contents, you will get paid!
Q: How's that possible?
A: Ok, I can throw you terms like blockchain technology, cryptocurrency, mining etc, but let's use this simple video to explain.
Q: Ok, after watching the video, I'm still confused.
A: Why not come over to the 100 degrees session and talk to our community members. And it's not just us, because you'll also meet regular members (normal people like you and me) who are making money off their contents on Steemit. The worst case, you'll loose two hours evaluating an opportunity that you may or may not regret not hearing about earlier (we have too many missed opportunities like that too). The best case? You've just found a side income that can help you relieve the financial burden, pays of some loans here and there, or even go for that trip you'd been postponing.