Create an Experience - Customer Service Workshop
Description
The objective of this workshop is to improve the level of customer service experienced by local and visiting consumers, which result in economic growth. This particular workshop is a newly designed "hybrid" session that proves beneficial to both front line and supervisory staff.
Participants of these workshops will learn new ways to work in customer service situations. They will explore a series of exercises created to help them better understand the customer's point of view and gain skills to provide excellent customer service.
Participants will receive information and mentoring to better equip them to direct and support customers they come into contact with. Consumers will benefit from knowledgeable front line workers that are able to share the breadth of opportunities that exist in the region through better customer service. This workforce development will increase the skill level of our workforce and enable individuals to find greater success in service industries.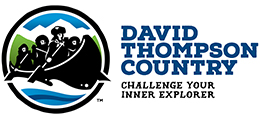 Date and Time
Location
Christenson Sports & Wellness Centre Rotary Room - 2nd Floor
5332 - 50 Street
Rocky Mountain House, AB T4E 1B9
Refund Policy