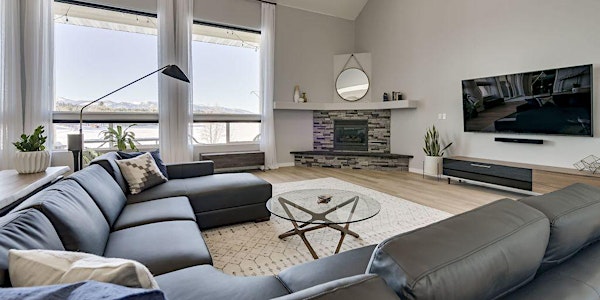 Create a Toxic-Free Home
Yea it's Fall! Time for sweaters & pumpkin spiced everything! Don't put toxic, synthetic scents/chemicals into your home or on your body!
When and where
Location
787 Comeback Bay Lane Escape to Comeback Sagle, ID 83860
About this event
I get it...I'm a reformed candle FREAK but I found a better way and I'd never go back to burning toxic chemicals in my home to make it smell good 😗☠️
I diffuse & spray quality essential oils every day in my home. It smells amazing & it's good for me and my family! That's a win/win!
I'm new to the Sandpoint/Sagle area and I'm super passionate to share ways to ditch toxic chemicals in our homes. We are bombarded daily with toxins & we can't control them all, but it's important to control the ones we can and it starts in our homes & what products we chose to bring into them. During my "healthier living journey" I've fallen in love with Young Living and their products and now instead of candles I'm a proud Young Living oils freak. 🌸 🌱 ✌🏼
I'm excited to host several Young Living Essential Oils & product classes every month at a variety of venues In Northern Idaho. Let me know if you have a favorite day/time/venue/topic.
I'm kicking this first one off at the beautiful "Escape to Comeback" VRBO home in Sagle. I might be a bit biased because it's my cousins home but just take a look at these pics and I think you will agree it's a great venue to talk about ways to create a toxic-free zen like sanctuary! https://www.vrbo.com/1530385
During this class we will focus on Thieves Essential Oil & Thieves infused products. Thieves® essential oil blend is a powerful combination of Clove, Lemon, Cinnamon Bark, Eucalyptus Radiata, and Rosemary essential oils that fills any space with a rich, spicy aroma.
Come escape with us for an hour. Coffee/Apple Cider & light snacks will be available and of course I'll be diffusing a Fall inspired blend. What do you think: Pumpkin Spice 🎃: Cinnamon Bark, Clove & Nutmeg or Crunchy Leaves🍁 : Clove, Cedarwood or Orange??!! There are sooooo many Fall inspired diffuser blends and I'll share some of my favorite "recipes" with you as well.
There is no charge for the class but please RSVP so I have enough supplies/seats for everyone.