Multiple Dates
Create a Season of Joy - Ease Holiday Stress with Qigong at The Yoga Colle...
Description
Create a Season of Joy - Ease Holiday Stress by starting your day with Qigong. Come feel the difference an hour can make! This 30 minute practice of gentle, easy and powerful healing movements followed by a guided meditation encourages the qi (energy) in the body to flow freely so the body maintains balance and health. Discover your natural ability to ease stress and stay grounded. Take the simple movements and meditation you practice here and use them throughout your day to help you create and maintain a sense of calm and focus.
The benefits of practicing SFQ can include:
● Pain-free movement and greater flexibility
● A sense of happiness, contentment and peace
● Reduced stress and tension
● Improved metabolism, digestion, and elimination
● Balanced energy
● Increased awareness and mental acuity
● Increased strength and vitality
● Restore organs to their healthy, optimal functioning by giving them an "inner massage" and thus slowing the aging process
I look forward to practicing with you!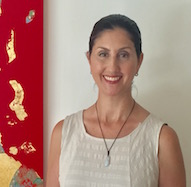 Note: Loose comfortable clothing recommended. The Yoga Collective studio space is a shoe-free zone, please remove shoes upon entering the studio. Attendees must be at least 18 years of age unless accompanied by a parent or guardian.