Description
* * Registration begins January 2018 * *
CREATE A POWERFUL BRAND Workshop

This 4 hour workshop will cover how you can:
Magnify your reputation;

Improve you ability to promote your business;

Improve your influence;

Make better presentations;

Increase credibility and value as a leader;

Learn about your digital reputation and it's impact;

Improve non-verbal communication;

Be a more effective listener;

Ask better questions which will give you the information you need; and

Increase your confidence.
Own your personal brand! Learn to communicate with power and influence. Understand the importance of managing your personal brand.
Successful people separate themselves from others through the experience of their interactions with bosses, peers, direct reports, customers and more. You have a brand; the question is, are you proactively creating your brand and is it helping - or hurting - your ability to achieve your goals?
LIMITED SEATING - SMALL GROUP - CONTENT RICH

Save $50 with Early Registration thru February 28, 2018
$149 Early Registration
$199 General Registration: March 1 thru March 25
$249 Late Registration: begins March 26
Continental breakfast and light refreshments will be served.
Date: Saturday, April 7, 2018
Time: 8:00 AM - 12:30 PM (Doors open at 8:00 AM)
Agenda: 8:00 - 8:30 Check-in and Continental Breakfast | 8:30 - 12:30 Workshop
New York Life Offices | 6325 S Rainbow Blvd, Las Vegas NV 89118 | 4th Floor Training Room
About the Presenter: Spencer Horn

Spencer is President of Spencer Horn Solutions providing business owners across the country with enthusiastic, insightful counsel on developing productive and focused corporate cultures.
Spencer holds a bachelor's degree in political science and a master's degree in economics from the University of Utah. He is a certified team coaching facilitator through Team Coaching International and a certified Professional Dynametric Programs trainer and administrator through PDP Global.
He is a co-author of the "Speakers on Life" anthology "The Power of the Platform" along with Jack Canfield, Les Brown, Brian Tracy and more.
When not supporting business and businesses owners in their professional and personal quests, Spencer most enjoys spending time with his wife of more than 30 years, Jana, their five beautiful children and three grandchildren.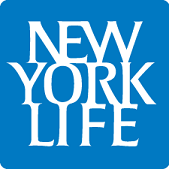 For more information about New York Life products and services, contact: Jennie Kim, LUTCF, Partner, or Tobi Yue-Pittelli, Financial Services Professional | 6325 S. Rainbow Blvd | Suite 400 | Las Vegas, NV 89118 | Office Phone: (702) 796-2000
- - - - -

Connect, Collaborate and Network with POWHer of WE:
Power of Women Entrepreneurs is a Las Vegas based membership organization providing relevant business-building programs and opportunities for meaningful connections for women business owners. For more information about joining POWHer, contact:
Lanetta Seppala, Lanetta@PartnerWithIPI.com, 702-328-5028
Jana Forsythe, Jana@FEIConstruction.com, 702-485-5983
www.POWHerOfWE.com | Info@POWHerOfWE.com
"One Woman can make a Difference . . . Together we can Rock the World!"
Refund Policy: Full refund is available through February 28, 2018. A $75 cancellation fee will be apply to refund requests made between March 1 and March 25. Due to the nature of this event, no refunds can be made on or after March 26. You may, of course, transfer your reservation should you no longer be able to attend. Simply provide the name of the transferee to Lanetta@PartnerWithIPI.com by April 6.
NOTICE: PHOTOGRAPHY AND/OR VIDEO MAY BE TAKEN AT THIS EVENT