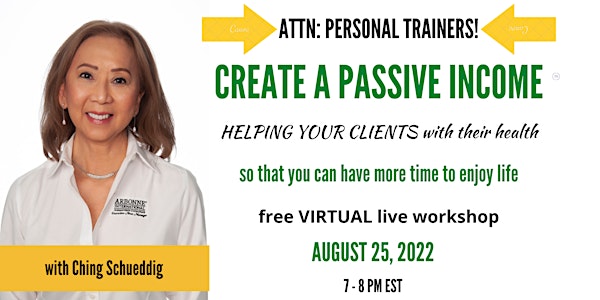 CREATE A PASSIVE INCOME
Tired of having to see more clients to make more money? Create a passive income so that you can have more time to enjoy life!
About this event
You're helping your clients with their health anyway. If you can make it easier for them to have a healthier lifestyle, they will be grateful and you can make a stream of passive income. It's a win-win for everyone.
Click the Register button to secure your FREE ticket to find out our proven system of how this works, what is involved and how you can improve the lives of more people than ever before. By doing so, you can work less, make more, have more time and less stress.